I just saw that same weird rabbit again... this time I got PICS!
My 10 year old saw it run behind the tree... I got my camera and saw it behind the garage:
He was chasing a "regular" kind of rabbit... you can see the other one in this close-up: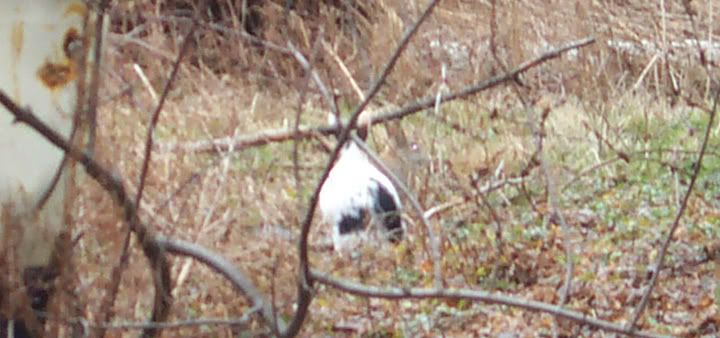 They ran back through the swamp... I wanted a better picture, so I followed them to a grassier area:
Yep... looks like we're gonna have a LOT of weird bunnies running around here now.
(I wonder if that was the Easter Bunny... ???)