Having followed TxRedNecks BBQ thread, he missed the boat on appetizers so I figured I'd toss in one I cooked this weekend... BTW - where do appetizers fit in the scheme of "dinner pics"? lol....
I picked up a chunk of pork tenderloin, thin sliced bacon and 14 good-sized jalapeno peppers. I then tossed the tenderloin in the freezer for about 45 minutes to firm it up. Sliced it about 1/8" to 1/4" thick diagonally and tossed it in some soy sauce. I cut the pepper tops off, then sliced them in half the long way and with a spoon, scraped out the seeds/veins. After about 2 hours in soy, I rolled a slice of pork and put it in the pepper, then wrapped a half-slice of thin bacon around it and secured with a toothpic. Dusted them all with a rub and tossed them on the gasser for 8min per side, then 4min per side for 24min total. Not a single one was left with four of us eating them. (next time I'll try teriyaki instead as the soy was a tad bit salty)
Prep time about 20 min
Cook time about 24 min
Enjoy....
Slicing the pork tenderloin: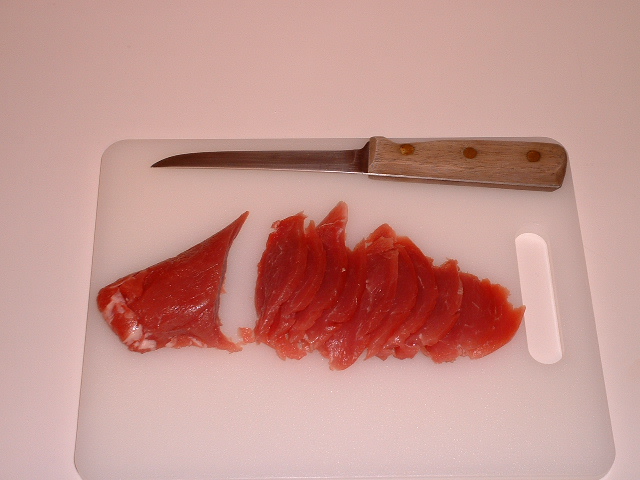 The jalapeno's prepped and ready to stuff: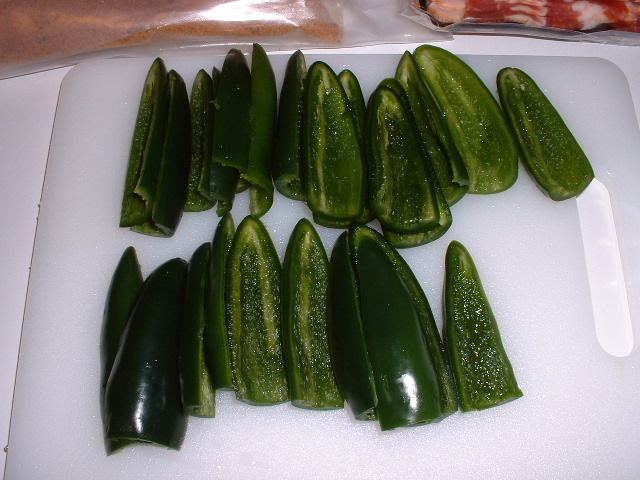 Bacon wrapped, secured with a toothpic and dusted with rub: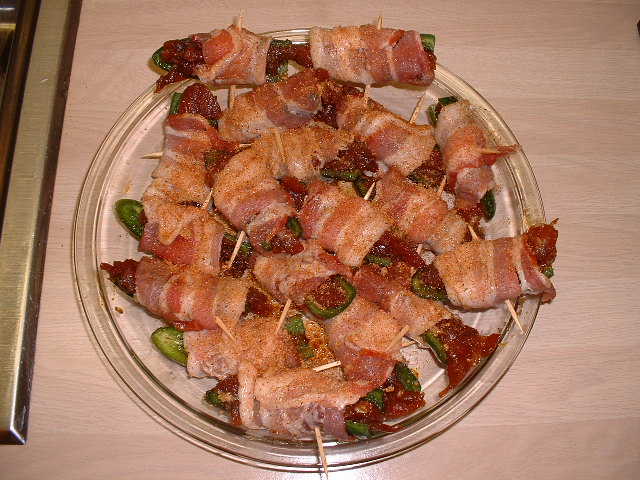 On the gasser almost done: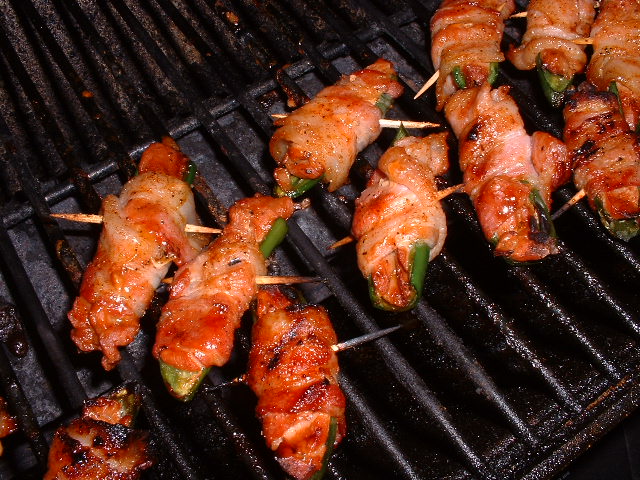 Ready to eat: