Woke up a little late and hungover today...can't party with the wife like I used to. I had plans to clean up her ride and also was in charge of the meal for the day...What to do?
Start up the trusty ole Weber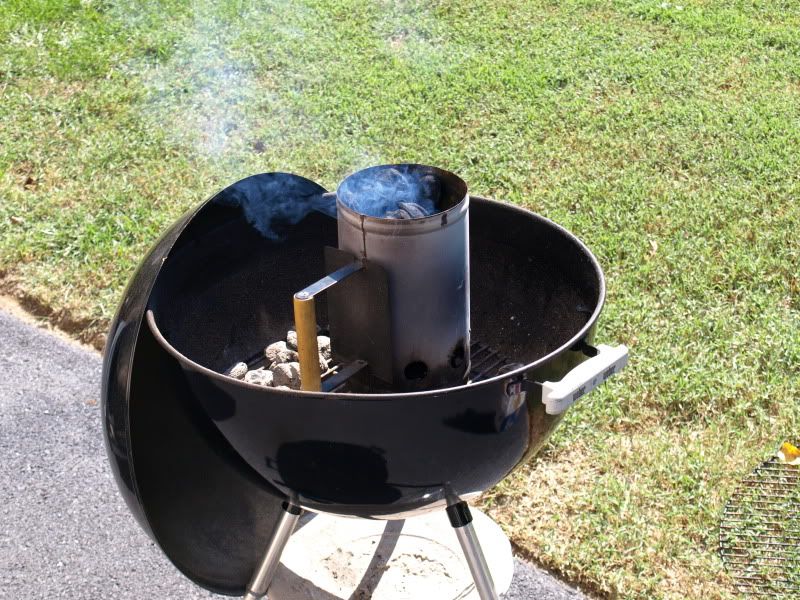 A couple pounds of chicken breasts with some rub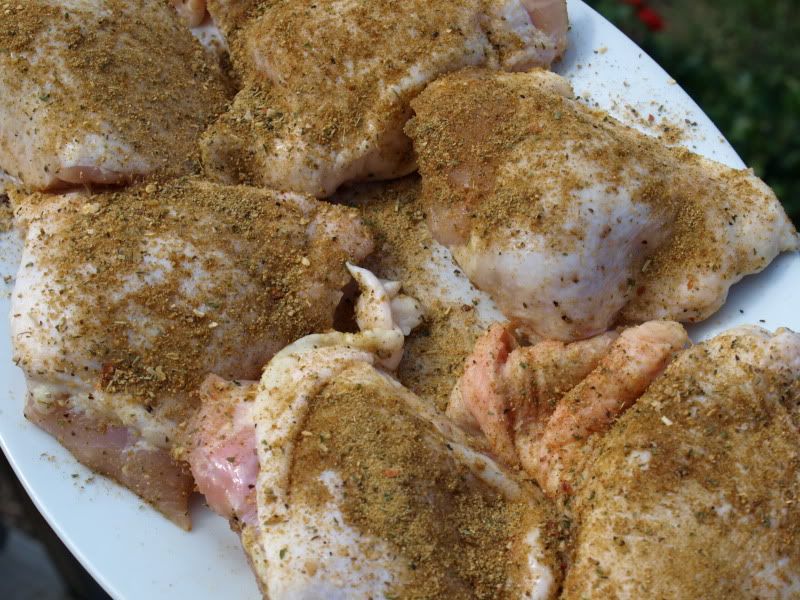 Mesquite soaking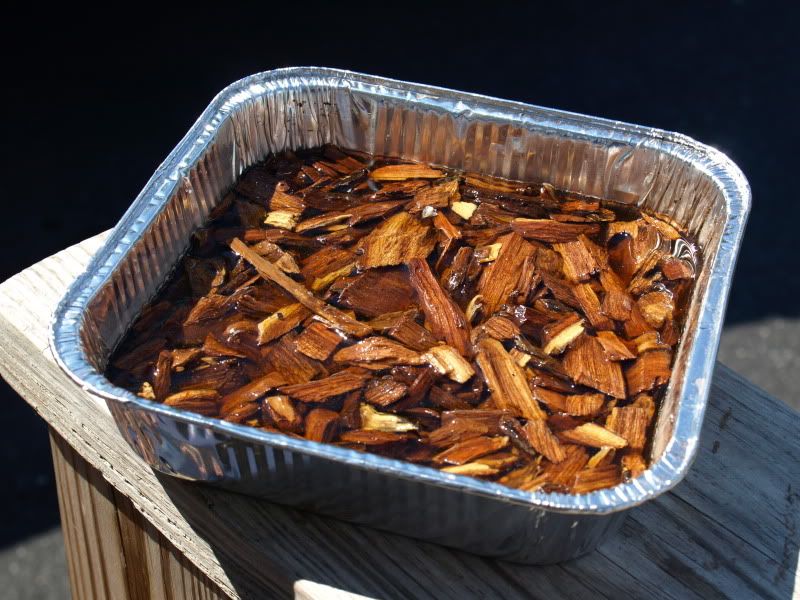 Wood in the smoking cocoons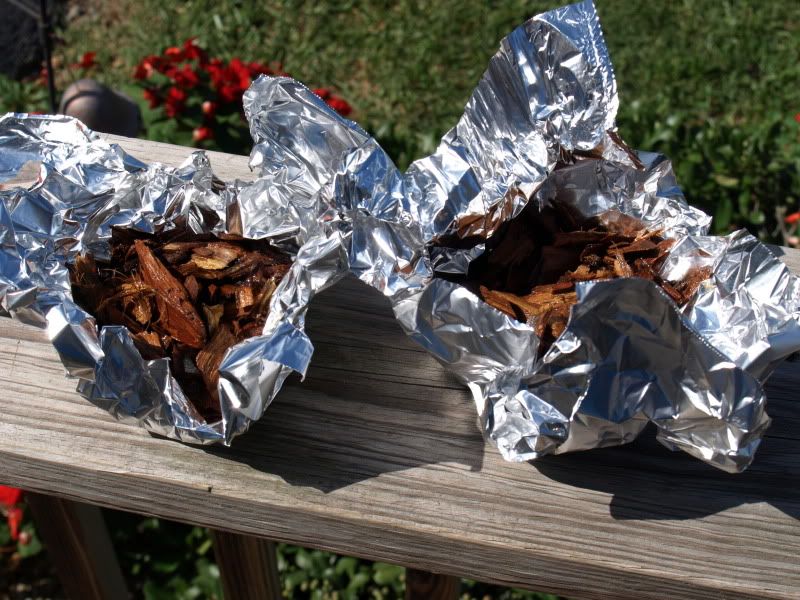 All ready to go...dip trays filled with water and bouillon cubes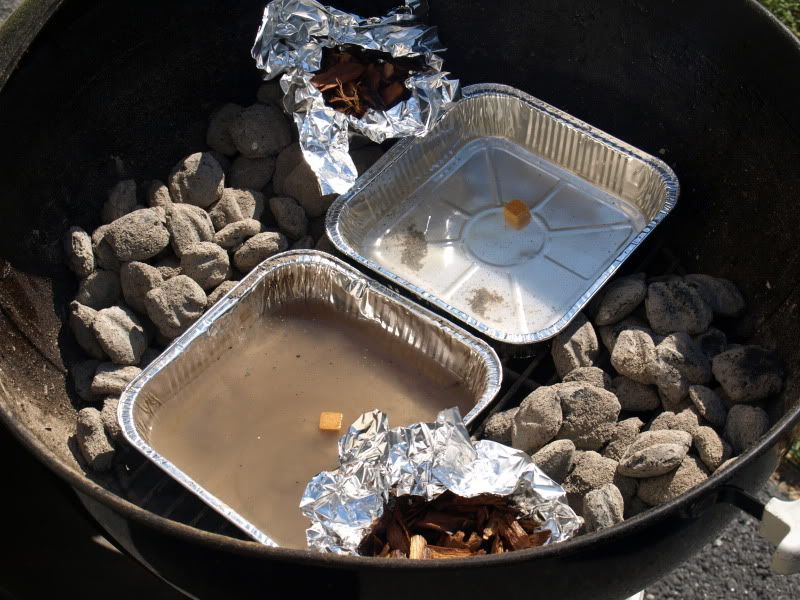 Just on the grill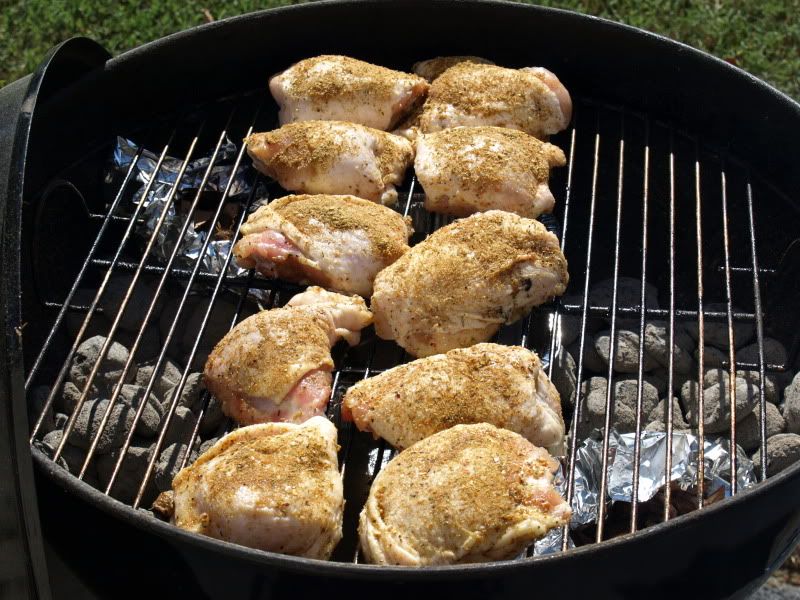 1st turn...about 1hr in...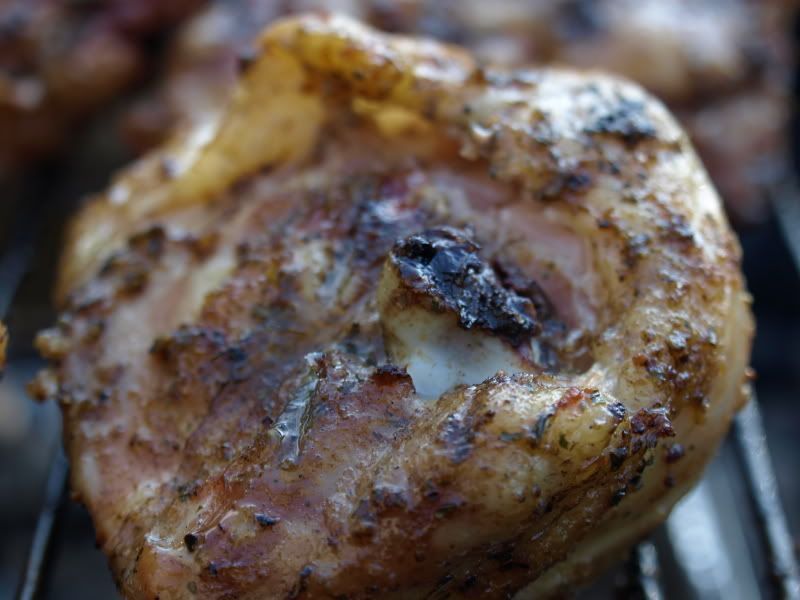 2nd turn...another hour in...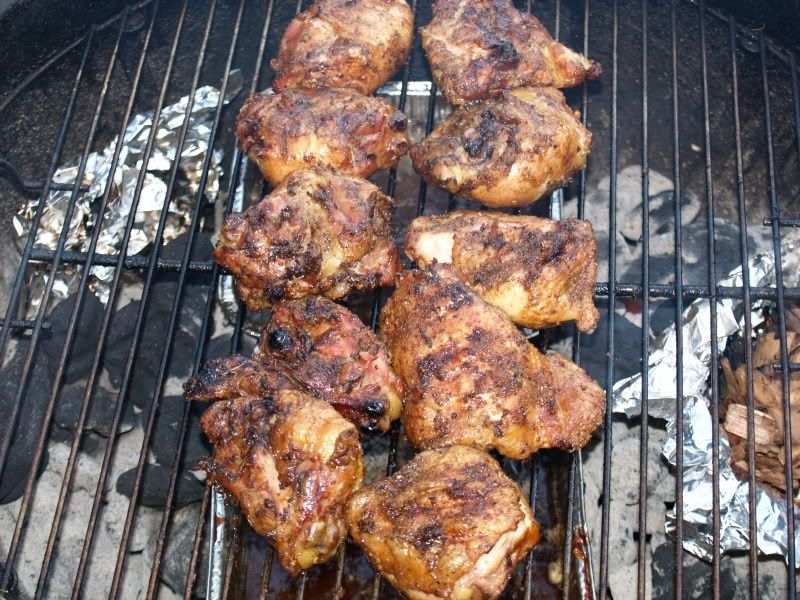 ...More to follow