I took my 6 yo son on his first hunt today, my first Goose hunt as well. I was very familar with the area as it's my parents front yard. I've hunted ducks out there since elementary school but never have had the goose population like we have now.
These are Minnesota local, Great Canadian geese. My dad and I ended up with 5, should have been 10 but anyway.
The 6 yo lasted until about 9:00 but was soaked from the dew and spent the rest of the morning with grandma watching cartoons.
This is me and the boy with my Dads pound dog Louie.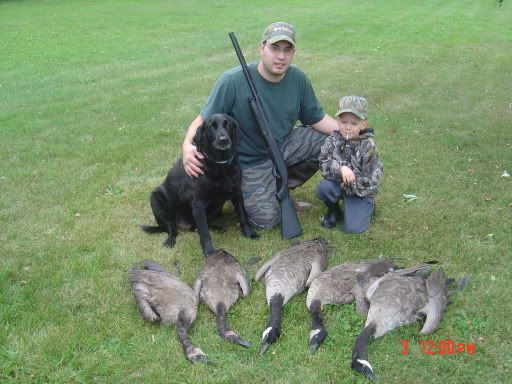 Here is the boy and the biggest goose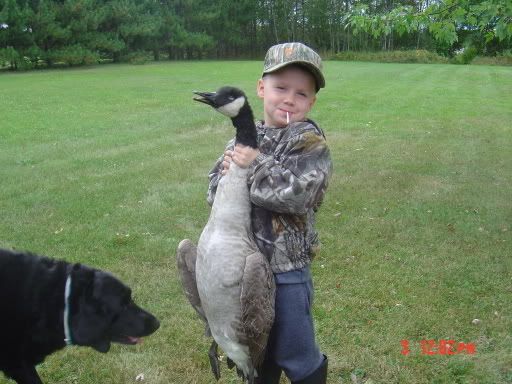 Finally, here is what we were shooting, I was shooting my Beneli M1 Super 90 and Dad was using his 1968 Browning A5.