Northrop Grumman's Infrared Countermeasures System Chosen to Protect CV-22 Aircraft Under $125 Million Contract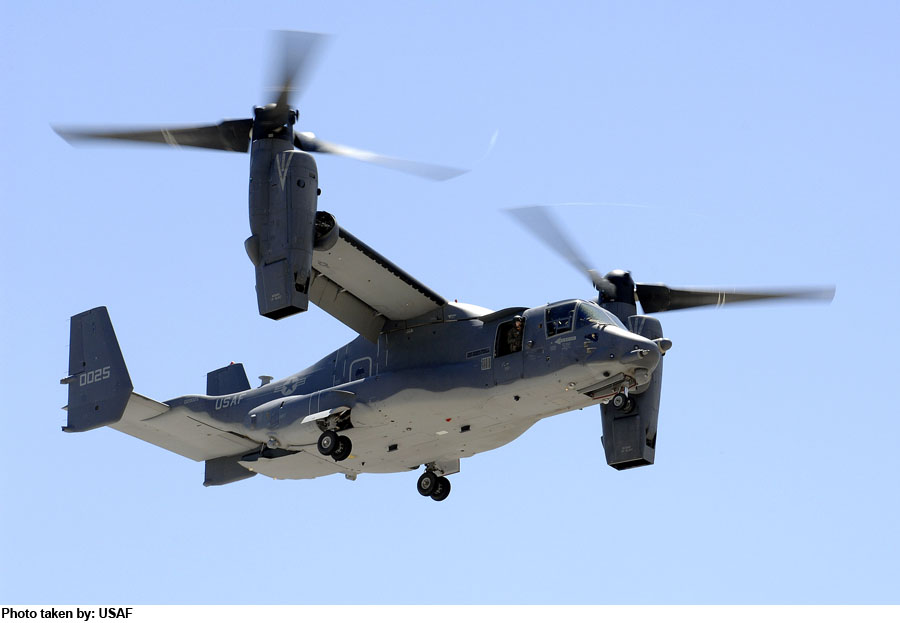 ROLLING MEADOWS, Ill., Aug. 8, 2005 -- The U.S. Special Operations Command awarded Northrop Grumman Corporation (NYSE:NOC) a contract worth up to $125 million to supply directional infrared countermeasures (DIRCM) systems to protect the aircrews of its CV-22 Osprey tilt-rotor aircraft from infrared-missile attack.
Deliveries of DIRCM systems under a $31.8 million initial firm fixed-price contract will continue through 2010. The initial units delivered will be small, multiband laser-transmitter assembly variations of Northrop Grumman's AN/AAQ-24 (V) DIRCM system, a combat-proven, laser-based countermeasures system.
The only such system currently in production, the AN/AAQ-24 (V) DIRCM is being installed on several hundred fixed- and rotary-wing aircraft for the U.S. military and several allied countries.
Later deliveries will represent the first production order for Northrop Grumman's next-generation infrared countermeasures system, which builds on the proven technology offered by the AN/AAQ-24 (V) DIRCM. In development for the U.S. Air Force, the next-generation system is expected to be complete and certified for military use in 2006. The substantially smaller, lower-cost system will also feature reliability enhancements over the already-dependable system. The system's reduced size and weight will help extend aircraft operational range.
"We are honored that the Special Operations Command has chosen Northrop Grumman to be its supplier for CV-22 anti-missile protection systems," said Bob Del Boca, vice president of infrared countermeasures and laser systems at Northrop Grumman's Defensive Systems Division. "With this contract, Special Operations Command is assured of having the latest generation of infrared countermeasures technology protecting the aircrews of its latest-generation aircraft, the Osprey."