Cool car! We should race sometime, your car against my 2004 Mazerati Spyder. They both have 400hp, and similar 0-60 times, so it would be close. I got my Spyder up to 155 on the freeway at night without any trouble, but that was as fast as I wanted to take it, but it could have gone more.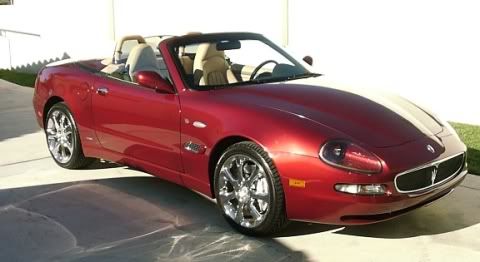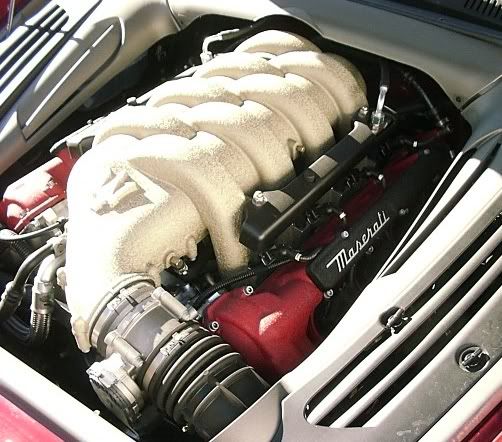 I love it when a speedometer goes up to 200 hehehe.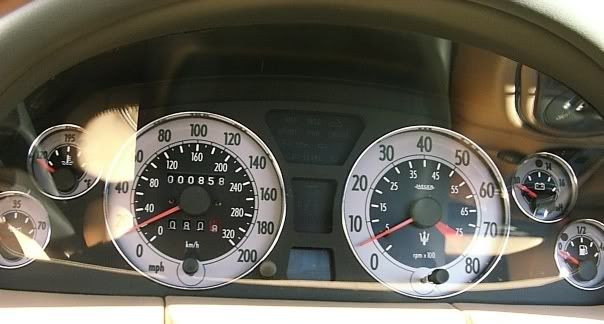 It has a 4.2L naturally aspirated engine. 90deg. V8. 390hp at 7000rpm, and 333lbs of torque at 4500rpm. 32 valve engine(4 valves per cylinder). REAR mounted 6-speed transmission.(the tranny is mounted directly to the rear axil, while the engine is in front.) Top speed 176mph. 3,594 lbs dry weight. 11.1:1 compression. 1/4 mile time: 13.4sec. What is really cool is that it has a Bosch ignition system, that has an independant coil for each cylinder. I think you would whoop me in an 1/8th, and the 1/4 mile would be a toss up because of the way the gearing is set up in my car, but a half mile race - 1 mile and it would give an advantage to my car, especially if there are some turns to take.
It is interesting that the 5.7L engine has almost the same horsepower output as my much smaller 4.2L engine. You do have a good 60lbs of torque on me, which would help you out of the hole.
Why did GM only put 2 valves per cylinder on those engines
? Most engines are moving to 4 now.