...and thought you might enjoy some pix!
On our way to the Grand Canyon, we drove through Zion National Park.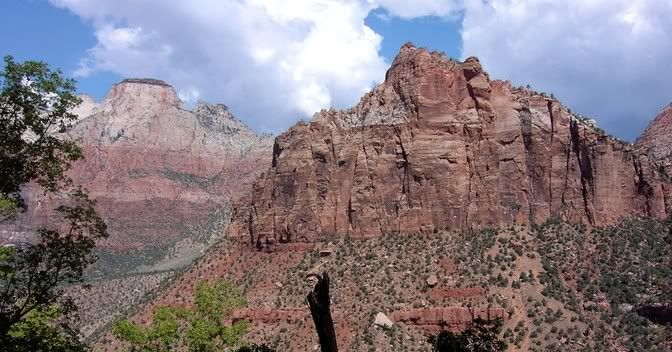 Once to the Grand Canyon, we started our descent at the North Rim. I was amazed at the amount of pines.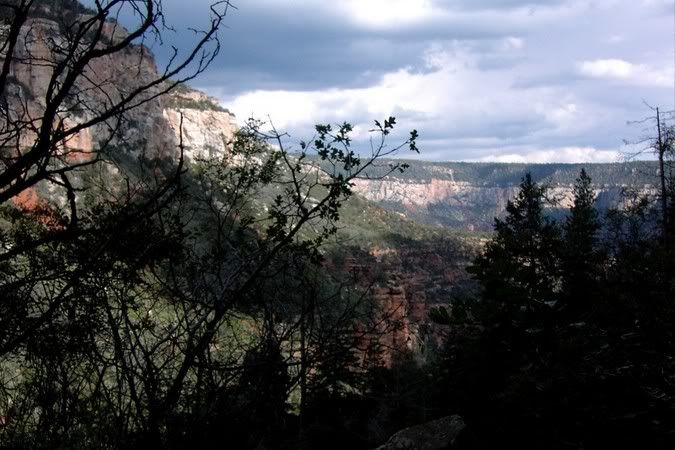 Hiked down the North Kaibob Trail (@7 miles) to the Cottonwood campground the first night.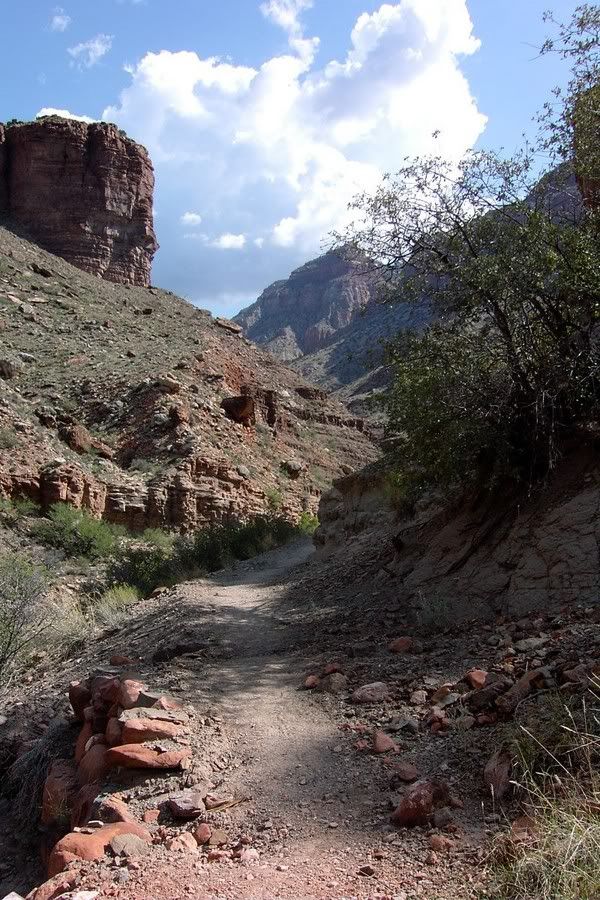 This was the view from our campsite.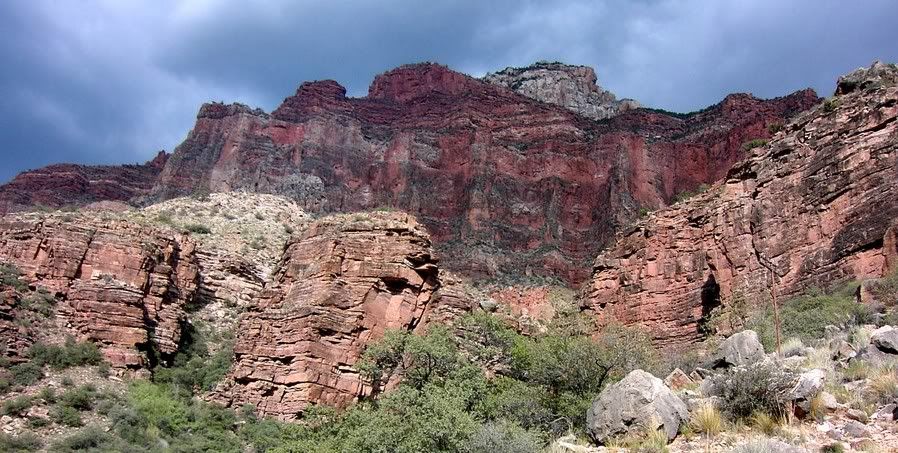 The second day we were too exhausted to go to the next campground so we took a short hike (@ 1mile) to Ribbon Falls and relaxed during the day, then went back to Cottonwood to make camp.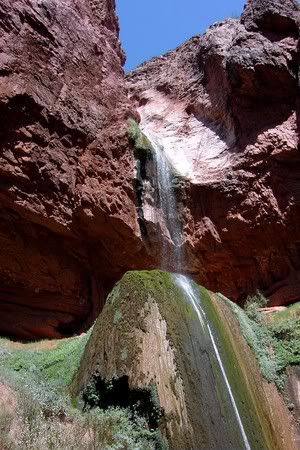 The third day we hiked out and lived to tell about it