Interesting pics of car accidents, some with info on the crash: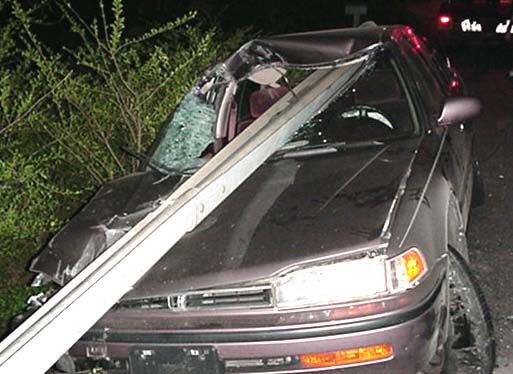 Honda Accord was driven by a man who was taking ecstasy and drinking. He was unhurt by the crash and the guard rail missed his head by less than 6 inches.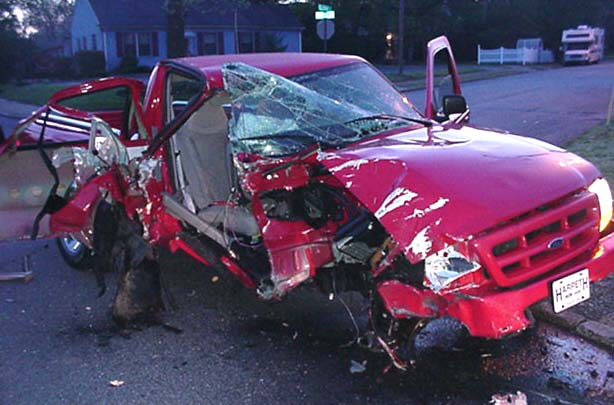 2000 Ford Ranger pickup slid off the road and struck a utility pole. The driver was unhurt but very impaired on alcohol and Xanax.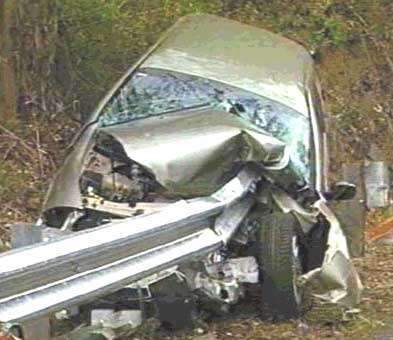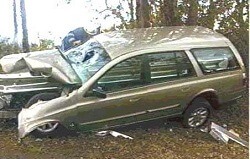 The car was only three weeks old when it hit the guard rail on the upper section of the Wellington Motorway, New Zealand. As you can see, the rail came through the front of the car, through the fire wall, through the front passenger seat, through the left hand rear passenger seat and stopped short of coming out the back. The guy driving walked away totally unharmed!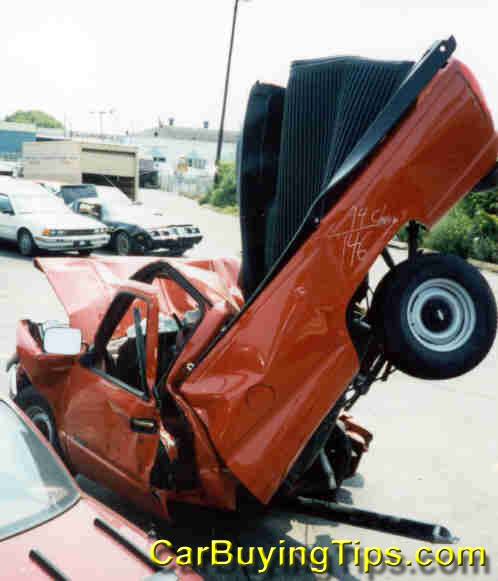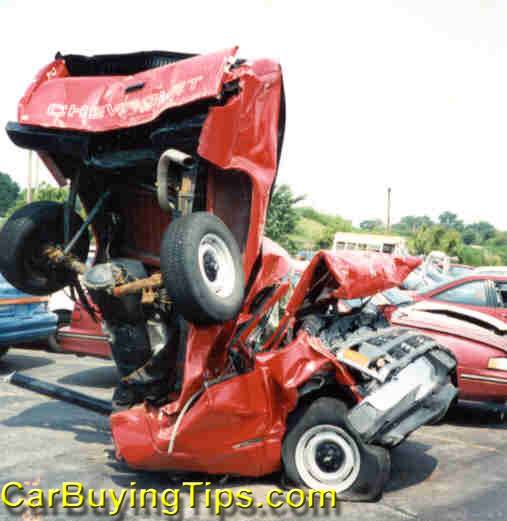 In this unbelievable crash in 1994, the driver was in line at the toll booth on I-294 in Chicago when he was rear ended by a truck. Amazingly, the driver of the pickup truck suffered only a broken nose and some bruises!
More pics
here