I've been avoiding "floating" elements in most of my designs, just makes things a bit easier.
Been making silly stuff like this: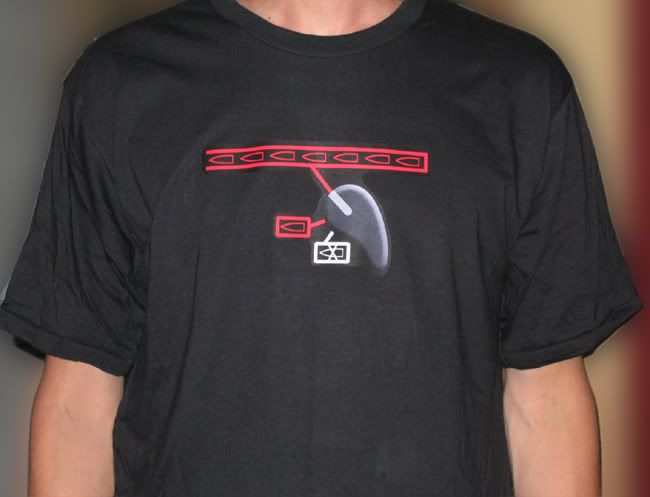 so images that can stay one piece are my friend!
I'd love to step this up a bit, nothing crazy, just be able to crank out a few quality items
from time to time...( the fab shop is my main focus right now...)
I used to do a lot of handcut laquer film for screen printing and brewed up a small 4 color press,
but with the advent of computer color separation, photo emulsion is the way to go for ink.
That will require it's own "dark" room for using properly, but not impossible if you have the space.
I do miss printing, so the transfers are kind of a pacification for me...
You're a good inspiration to get me going again!
Show me one person in the civilized world that doesn't own a shirt with something printed on it!!