Ok, so I've been working on the laundry room and bathroom in the basement. The laundry room needs the floor sealed and a drop ceiling then it's done. The bathroom is up to framing. I allready put the drain pipes in the floor and after 5 weeks of waiting the shower pan is here. My newest problem:
I framed the wall in a different spot then I had originally planned (you know that the 1 3/4 inches I added to the bathroom will make such a difference
). So now the drain for the water closet is 1 3/4 further then I planned. How much of a problem will this be? Should I build-out the wall, or tear down what's there? I don't want to do this, the concrete is 54 yrs old and indestructable - I used liquid nails and ram-set nails to hold the pressure treated lumber to the slab.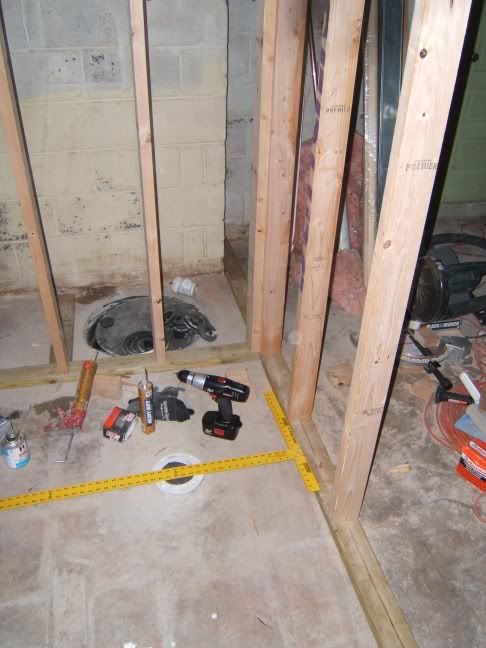 The wall on the right is the problem. There will be a little of 1 inch of flooring (Delta FL, Plywood, tile)
Thank you Lowes for de-railing the project for 5 weeks.