Here's the article that started all the Glock myths. I always wanted to read this but I couldn't find it anywhere online. I guess reporters do a good job of hiding their mistakes. When I was at the library the other day I looked it up. It's the January 15, 1986 edition of the Washington Post.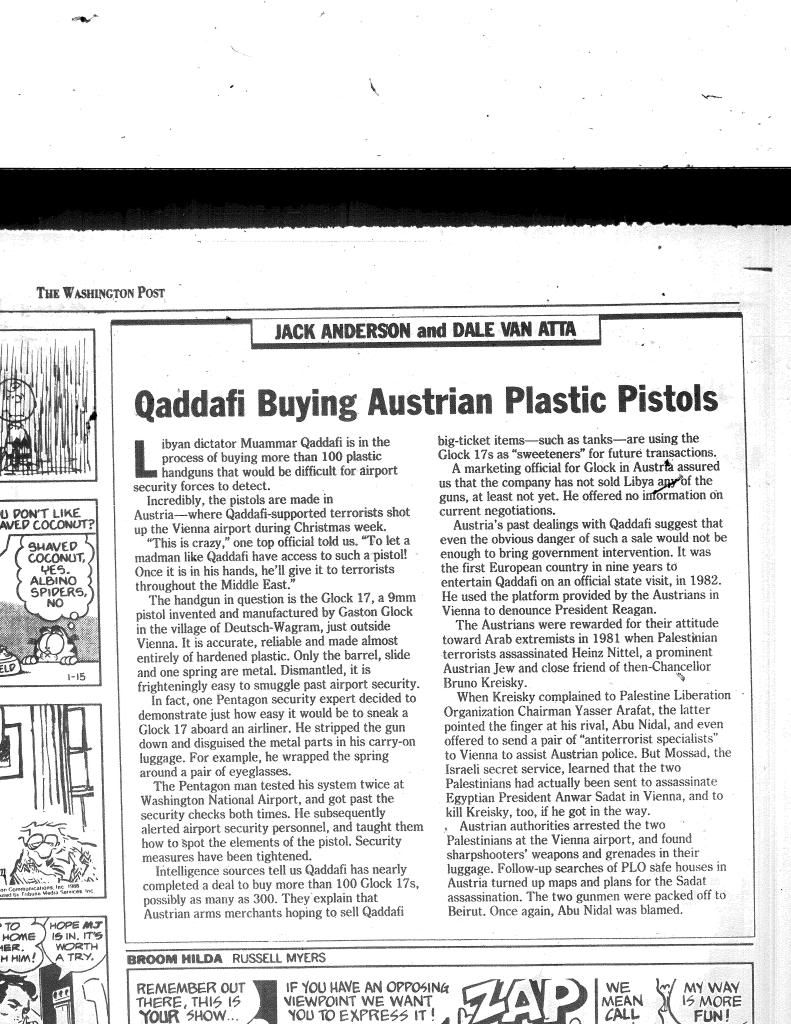 If you are wondering why Garfield and Charlie Brown are off to the side it's because this article originally appeared in the comics section of the paper. I shit you not.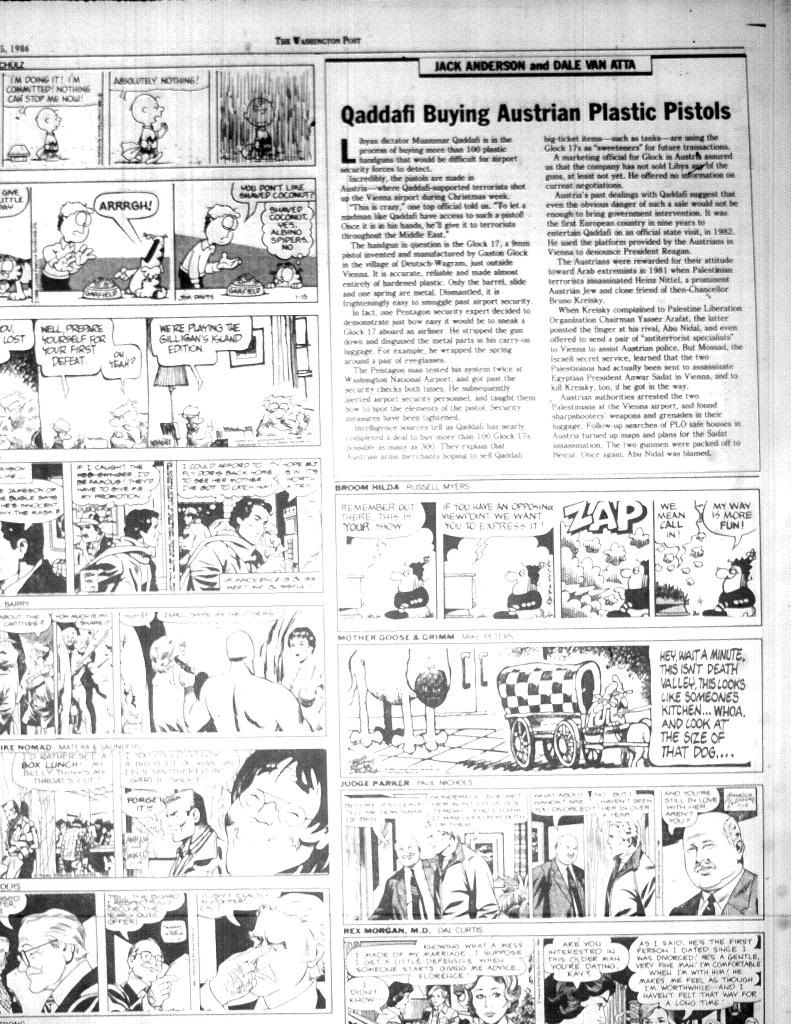 Apparantly this guy Jack Anderson who's supposed to be one of the fathers of modern invetigative jounalism and a Pulitzer Prize winner forgot to check his sources and the AP picked up the story.
Just thought everyone would enjoy this little peice of Glock history.