I have 7 used magazines from various makers, 1 being a 20 round mag the rest are 30, 2 cobra 8 mile radios with charger( used a couple times work great) one has a small crack on the front over display but doesnt effect function. 1 set of m4 handguards painted od, dont know the make, one army issue saw pouch not uncluding alice clips, simmons whitetail classic scope 2.5x-8x, 1 set of issue "ballistic laser eye protection system(BLPS) brand new, Unopened box of 12 military issue MRE meals, blackhawk large GP pouch, 1 never worn army feild jacket size small short, metal mag coupler, 15 sterno canisters. Also have xbox games for sale
LINK
Also looking for a picatiny rail to attach to my handguard so if anybody has one they would want to trade i would be interested. Thanks.
prices include shipping
magazines $10 each or $60 for all
cobra radios $12
saw pouch $5scope $20m4 handguards $10
(BLPS) $10
Box of MREs (12) $60
Blackhawk GP pouch $20
feild jacket $18
mag coupler $5
sterno $3 each or $35 for all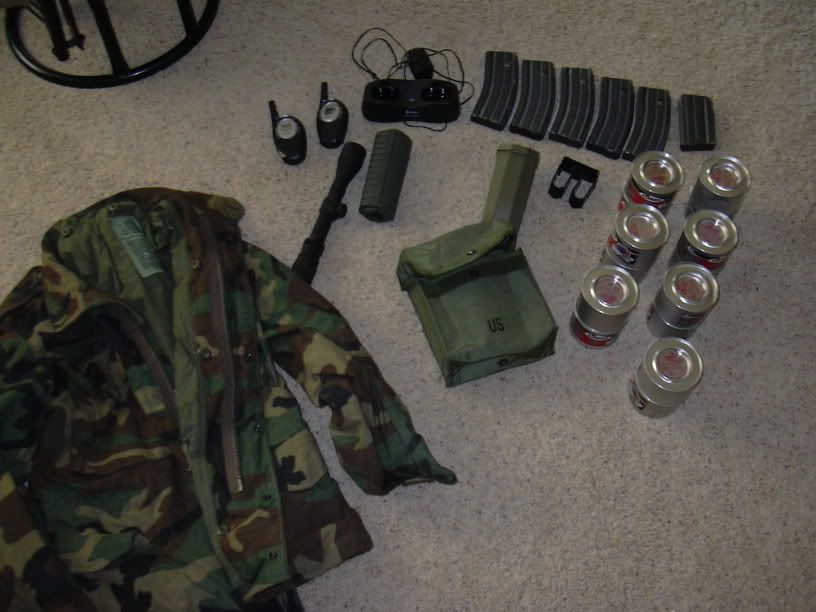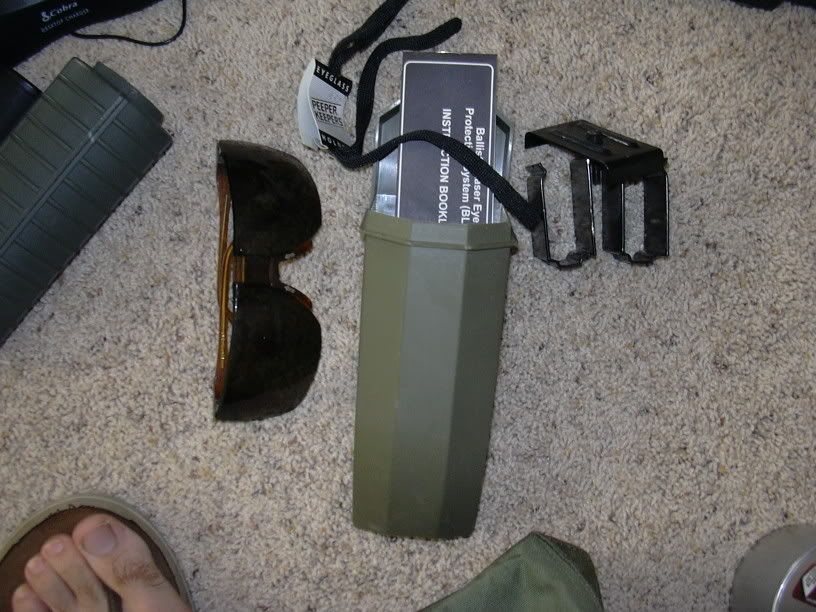 TOES NOT INCLUDED!!