this rifle was painted in krylon and then the paint was removed but not all traces of it.
the upper reciever will need to be refinished and there are slight scratches on the lower.
the upper is either m&a or rra, dont remember exactly but it is chrome lined 1x9 5.56nato with only about 300-400 rds down the pipe. has the shrouded carrier along with the p.r.i. military latch installed.
will come with new m4 handguards and can add the beat ones that was krylon'ed as well. no sights other than the front.
bushmaster lower reciever with bushmaster 6pos stock and rra lpk installed. also has the first samco g27 grip.
here are some pics of the rifle.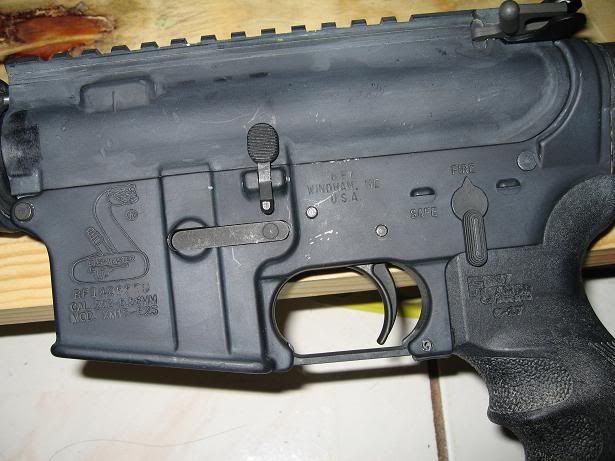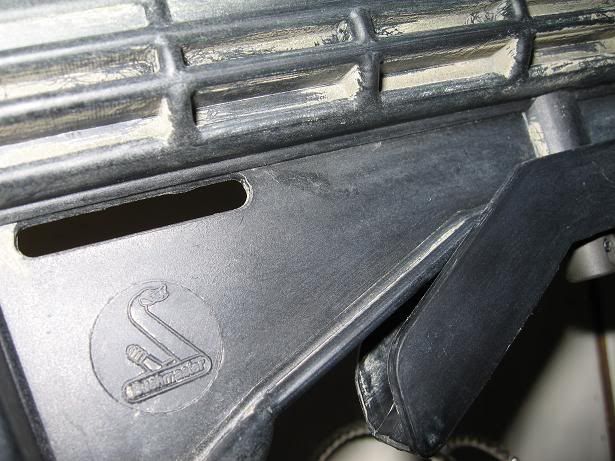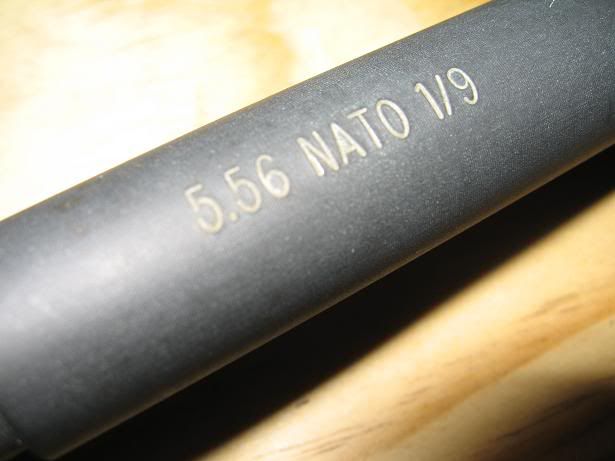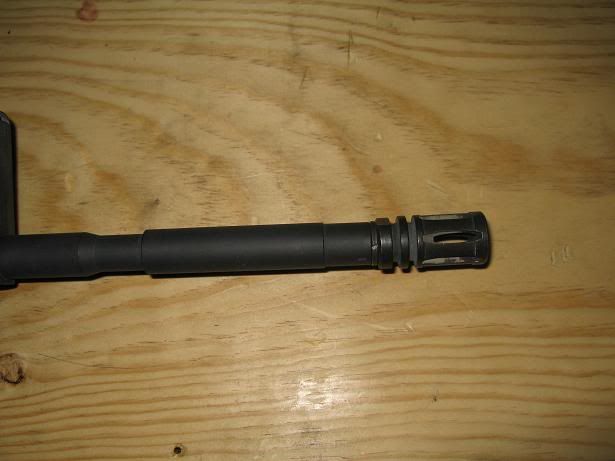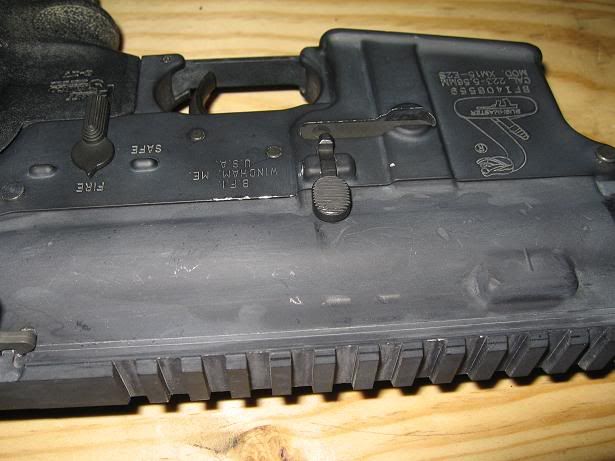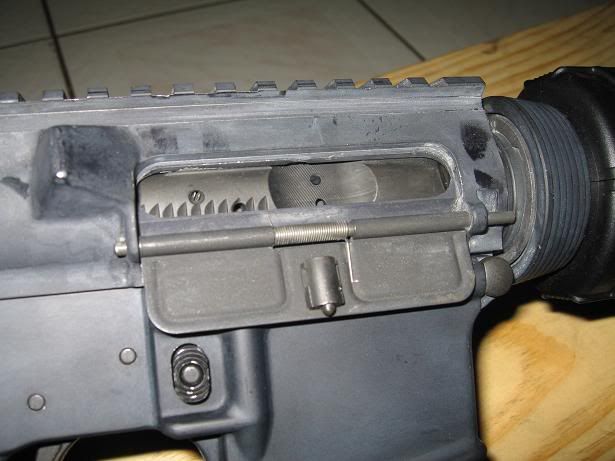 asking $500 shipped to your ffl
accepting m.o. or check(when it clears) and will only ship lower to a ffl upon recieving a signed in ink copy of the ffl. also please make sure your ffl will accept from a non-ffl.
accepting trades, partial or funds either way. will work with pricing on the right trade.
aimpoint m3 2moa w/ larue mount
p.r.i. gas buster
cmt upper reciever (new)
magpul m93b black
surefire m900 prefer white leds
surefire weapon lights
lmt buis
mgi rrb
cmc trigger
federal gmmk 69 or 77gr.
tactical solutions 10/22 threaded bbl.
either im, email or just post in this thread.
spf to dusten
eta: 3/23/06
i have been in contact with everyone who im/emailed me and replied to each and every one of them letting whoever know that there are plenty of others ahead of them. the thread has been edited accordingly to show that it is now
sold pending funds
!