I have a Rock River 16" Mid Length barrel that was turned down for me by ADCO. The entire barrel, outside of the FSB area measures out at .72" which makes for a nice, light mid length barrel. This particular barrel is NOT chrome lined.
Twist rate is 1/9.
Barrel has NOT been fired. There is a mark on the underneath opposite the gas port where an SPR Gas Block was installed. This is simply cosmetic and will be covered up by whatever gas block you use. No FSB has ever been installed, so there are no pin holes.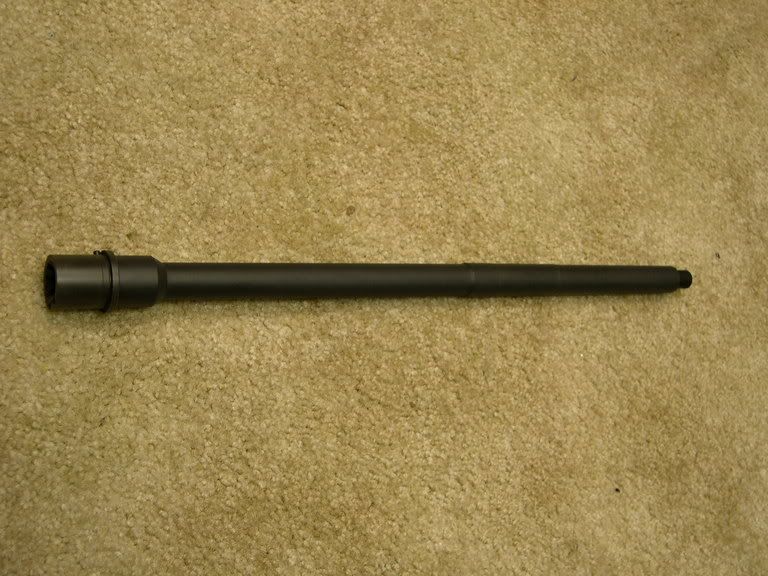 I'm asking
$260
$250 for the barrel delivered CONUS.
Thanks for looking!
Giff