I have a Mossberg 500A. It has the 20 inch barrel and 7 shot tube (plus one in the chamber makes it an eight shot). I has the black synthetic Mossberg stock and fore end. The stock has been professionally shortened one inch for easier handling/shouldering. It has never been fired and is only a couple of months old. ($225 new)
Extras that come with the blaster are:
1. Hi Viz fiber optic front sight. I use the big orange triangle, but there are 4 different size orange and 4 different size yellow for your preference. These are the ones that are two inches long or so and are VERY bright. ($15 new)
2. Brownell's triple rail mount. This is mounted on the tube right in front of the fore end and is the perfect place for your light. ($60 new)
3. GG&G receiver sling mount. ($30 new)
4. Tac-Star sidesaddle mount. This is kind of custom. I have the base attached to gun in the normal manner. I epoxied a velcro backing to the base. I have an Esstac shotshell card attached to the velcro. This is QUALITY gear. It holds seven shells. I have 3 other Esstac shotshell cards for backup. ($35 for the Tac-Star and $15 each x 4 for the Esstac shotshell cards).
5. 50 rounds of quality 12 gauge 00 buck and slugs (mostly 00 buck) in a bandolier. (around $50)
This is over $400 worth of gear. It is all new. Not new in the box new, but new never fielded only been in the house new. I need an Eotech, Trigicon Reflex, or Aimpoint optic for my AR15. If you have the Aimpoint, I need the mount too. I'm pretty much open to any of these. Please give me a detailed description of what you've got. I'll ship the blaster and accessories to an FFL or do a FTF near me in NC (I'm in Concord).
Please help me out. Somebody needs a zombie blaster house gun and I need an optic for my AR that has taken the place of my zombie blaster house gun. I've got two kids and went with the AR for a little less over-penetration risk for my house gun.
The Pentagon light in the pictures DOES NOT go with the trade. Here's a couple of pics. I don't have pics since the sidesaddle mod, but there are some of another gun with it in the shotgun picture thread here on ar15.com.
NOT my gun, this is the gun in the shotgun picture thread here on ar15.com with the Esstac shotshell card like mine has...
My shotgun...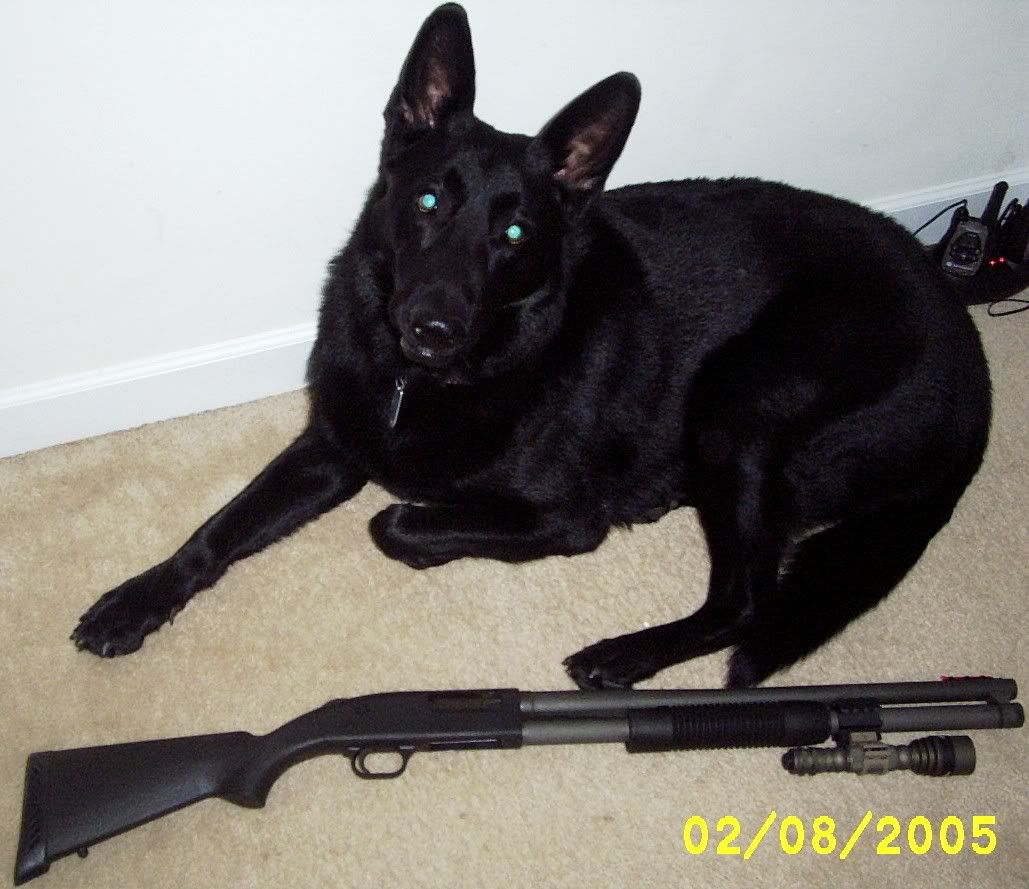 Closeup of the rail...
Thanks for looking.
IM me here or email me at terdferguson@carolina.rr.com to seal the deal.