I have an LMT upper receiver I've used for about the last year as my test gun for various products. However, in the interest of wanting to put together a precision rifle, I'm needing to sell it.
The upper has approximately 1400 rounds through it, all on semi-auto. I would say the upper is in about 85% to 90% conditon and has run flawlessly.
The barrel is 14.5" with a blind pinned phantom installed and a nearly new Surefire M73 rail that is in fantastic condition.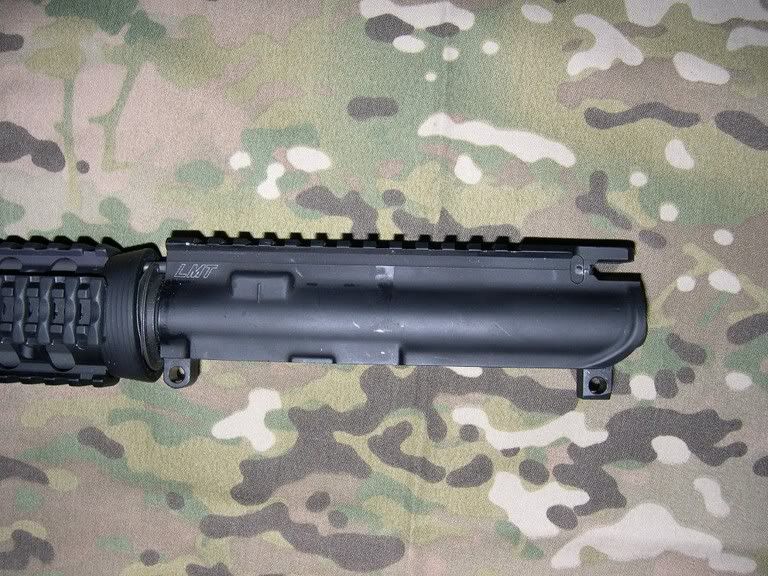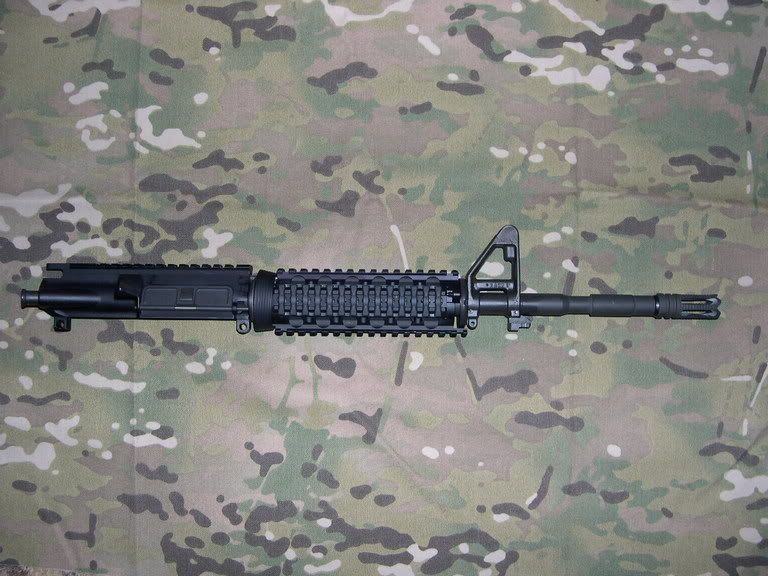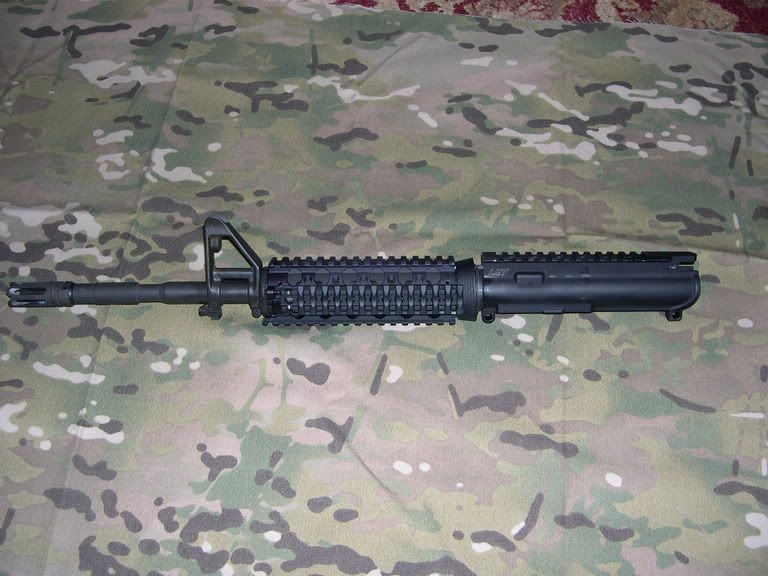 I'd like to get $575 out of it, delivered CONUS or would be willing to trade towards a Remington LTR, Remington 700PSS or a Savage 10FP-LE2B in .308.
I can accept paypal or Money Orders drawn from USPS or major banks and Credit Cards.
Thanks!
Giff