hey everybody, i have for sale a GAP (GAprecision) built AR15 upper that i bought seond hand, and i just dont have much use for it.
BTW, it supposedly has a KAC adapter, whats that mean? i figured it out, the bipod adapter is made by KAC
specs:
RRA uppers receiver, with milled RRA bolt, and charging handle
mike rock barrel 1:7.7 twsit at 22" coated black by george
low profile gas block also coated black by GAP
PRI SPR freefloat forend with the carbon weave looking finish, with 4 rails
KAC Bipod adpater, and no name sling adapter included
about 450 rounds fired between me, and previous owner, shoots sub 1/2MOA with BHA 77gr ammo.
BIPOD, LOWER, SCOPE, RINGS NOT INCLUDED, AND ARE NOT FOR SALE.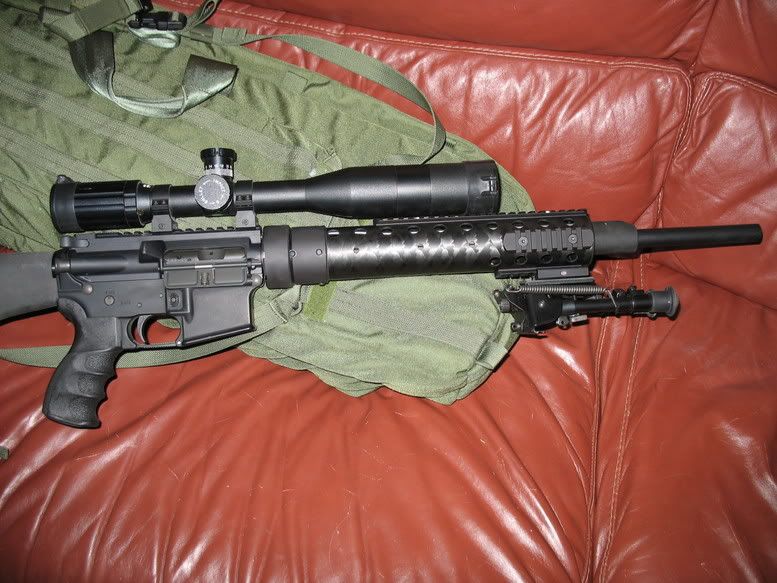 SPF
thanks for looking
cory