All prices include AIRMAIL shipping from Germany.
New, fresh from wax paper-
AK74 4 pc sets; Upper is a non vented type, but is actually a non vented RPK74 type. Buttstocks are new , never even drilled for screws. May have minor shipping marks, but nothing major;
3x complete
$225 each,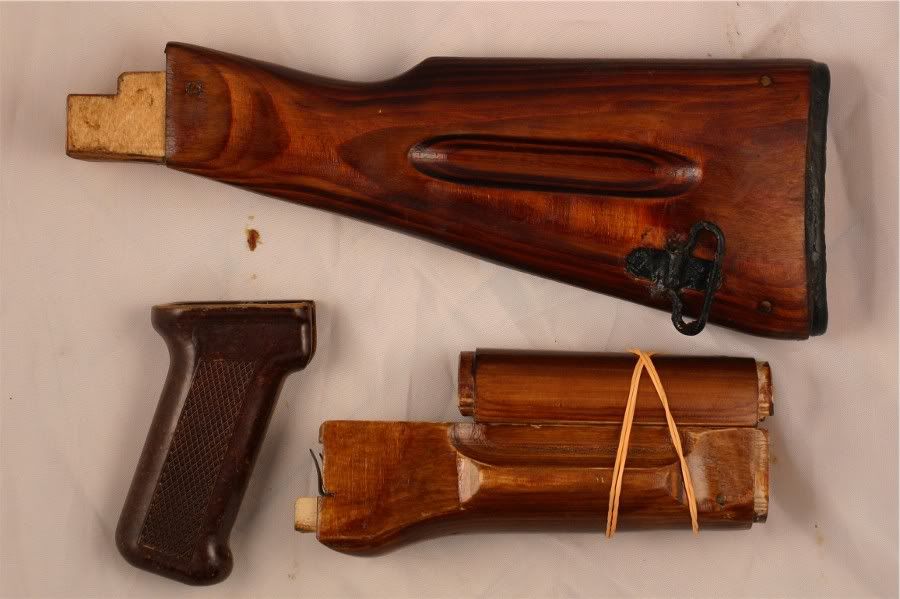 AK47 T3 solid wood buttstock;
New condition, still needs to be fitted to receiver. 1 ea, $110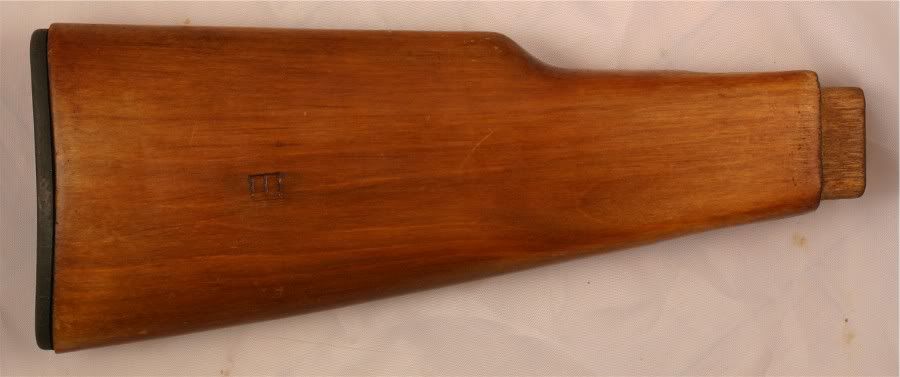 Remember that the first T3s used a solid buttstock.
Ak47 T2 solid buttstocks; Same condition as above; 2 each. $150-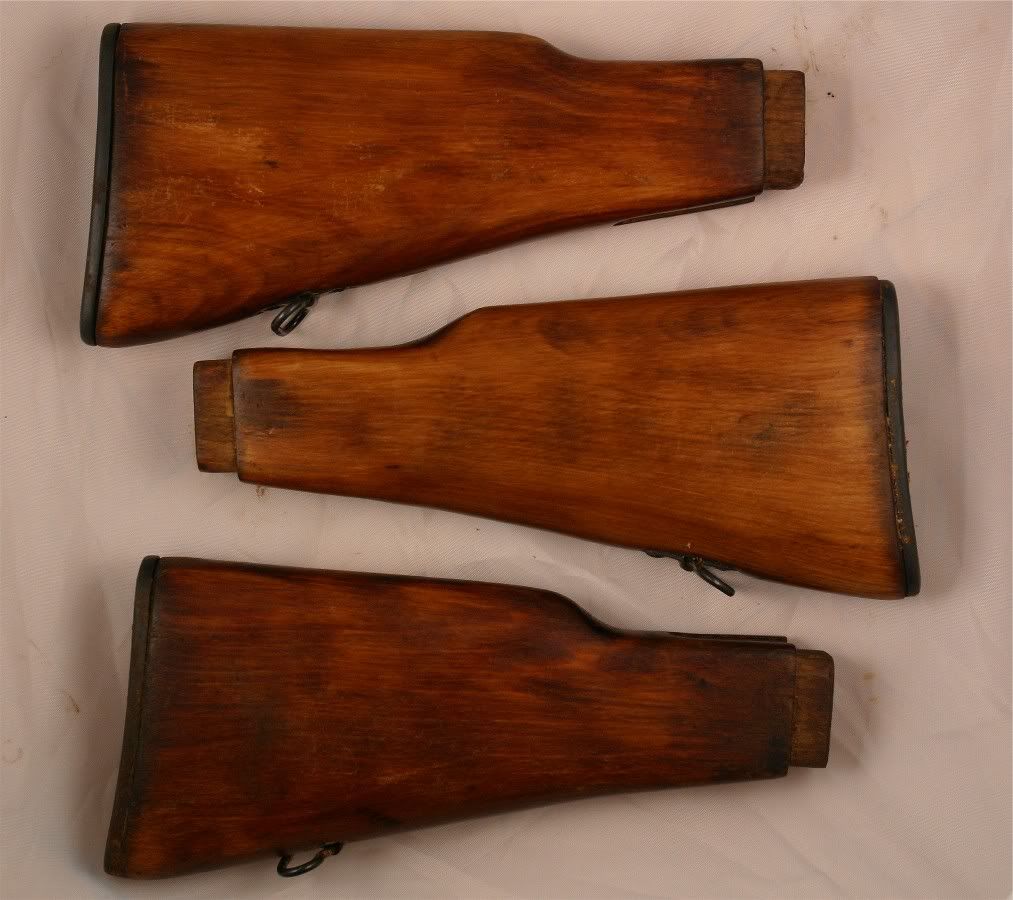 I will eventually get the handguards for these, just dont know when.
Saiga 12K "Tactical" wood pistol grip; New condition, but has a small ding from shipping; 1 ea, $65-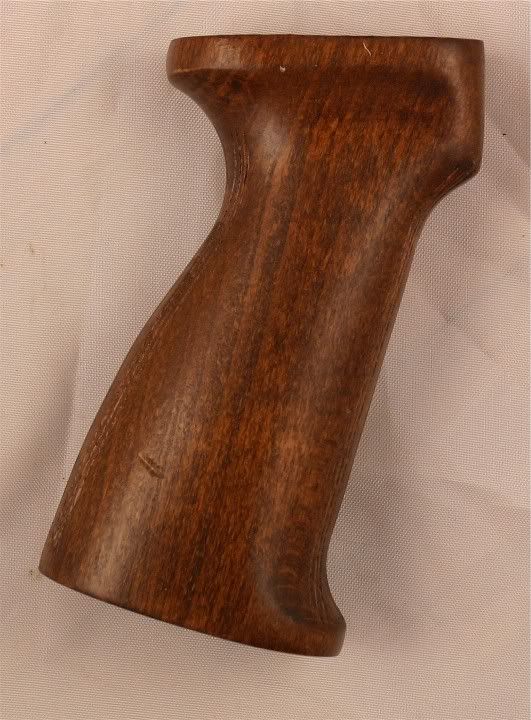 All items ship from Germany via German post. Postal costs are already included.
I accept paypal for no additional charge.
Unless I know you, I will no longer accept Money orders.. This is due to the 2/3s rate of promised money orders that never arrive.
If interested in any of the items, please email direct;
Possible partial/full Trades- Russian metal AKM mags with Izhmash marking on the side. Original finish only.
N.Korean metal AKM mags (Have a circle in star marking on the spine)
Bulgarian orange Ak74 bayonet
Bayonets- Polish early AKM, Polish, Russian, Romanian AK-74, other uncommon ones.
Pouches- Hungarian 30rd, Romanian.
Take off Steyr MAADI stock set