Money order only, please say "I'll take it" if you want something. Email me with questions.
Item #1
Partial Bulgarian AK-74 kit. I bought this kit from Scott at DPH Arms last year, its a new kit and is not a refurb. Missing parts: Stockset, AK-74 muzzle break, gas tube, bayonet. All the numbers are matching, the finish is in excellent condition, barrel is perfect and gas piston looks brand new. I will be including the following extras: US made Tapco gas piston, US made Tapco single hook FCG, one extra black Bulgarian AK-74 magazine(Plus the one that came with the kit for two total).
$230 shipped.
SOLD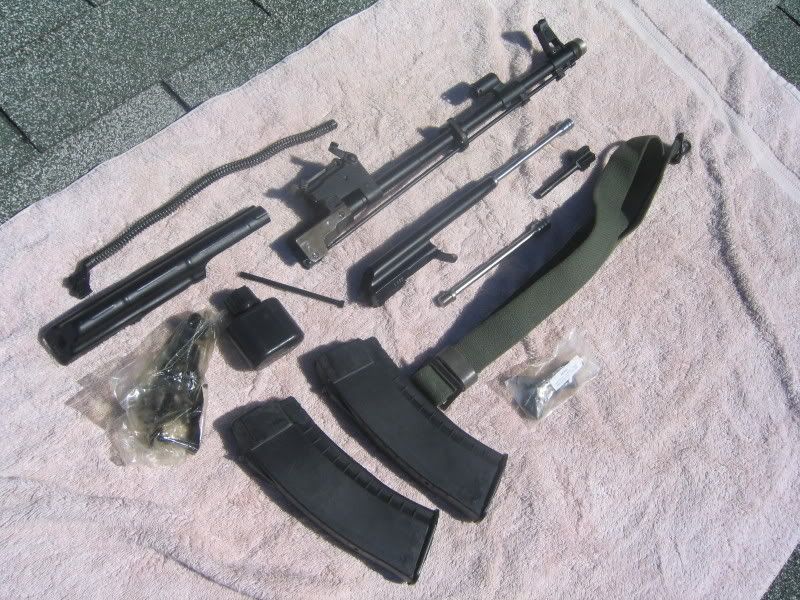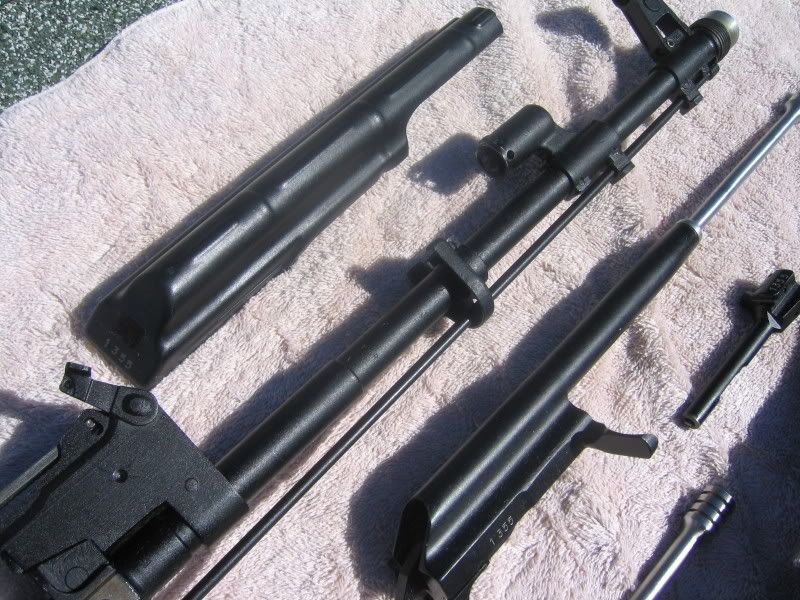 Item #2
Polish PMKMS kit. Complete kit with the exception of the magazine. This includes the bayonet and mag pouch. All matching numbers, finish is around 80% its seen some use. The barrel is bright and shiny. The wood is dark and greasy but should clean up just fine. $200 shipped.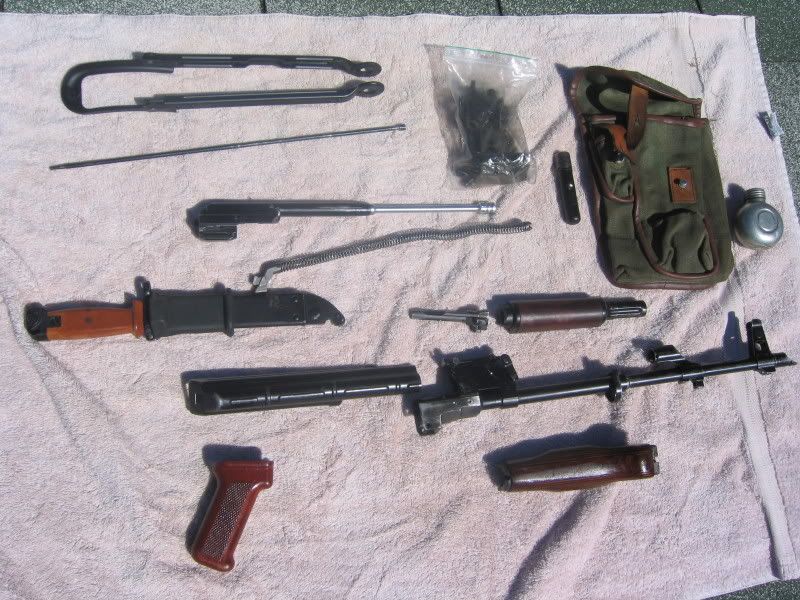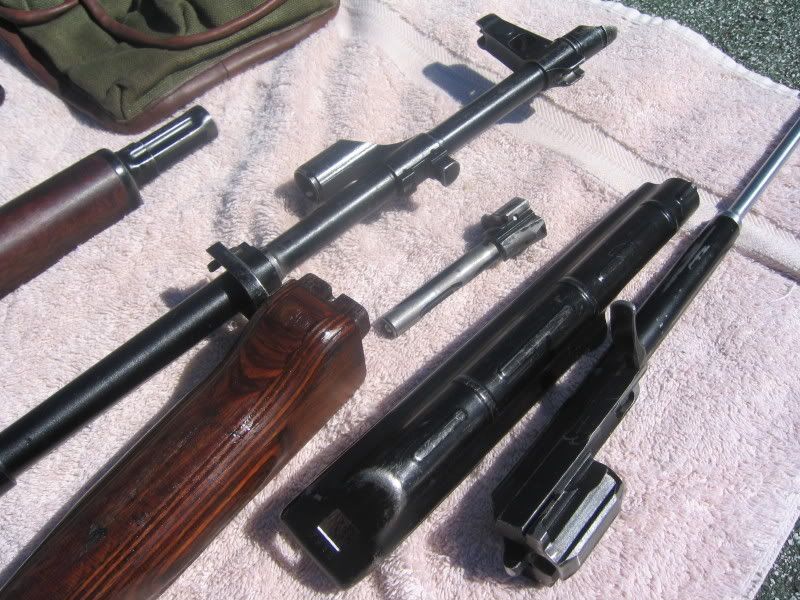 Item #3
Russian bakelite bayonets. Excellent condition, Izhevsk "Arrow-in-Triangle" mark on the sheath.
$55 each shipped.
Light colored one sold, darker one still available at $55 shipped.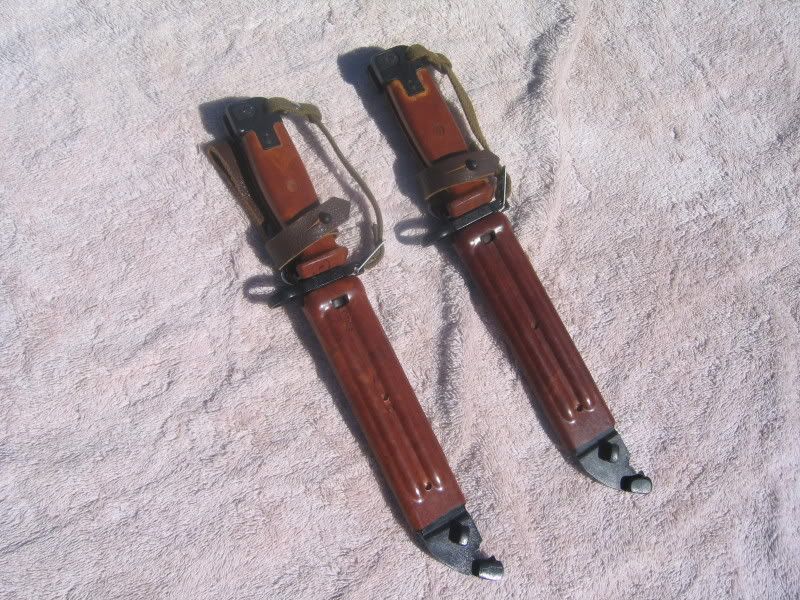 Item #4
Chinese bayonet assembly. This attaches behind the front sight base, I know its fits the Chinese barrels I don't know if it fits other ones. You can browse through this topic for more info on it.
www.gunsnet.net/forums/showthread.php?t=246686&highlight=AA-OK+Bayonet
$70 shipped.