---
Originally Posted By gunny60:
I have a krink that was build by Don's Gun's he says that all of the 545x39 krink just have 4 rivets that hold the front trunion in. I have looked at some other guns in 545x39 that other builders have done and they are the same , 4 rivets. The one gun that I looked at was from In-Range and they are the kings in the krink builds and it has 4 rivets also .

Ed
---
Pic of a real deal Russian Krink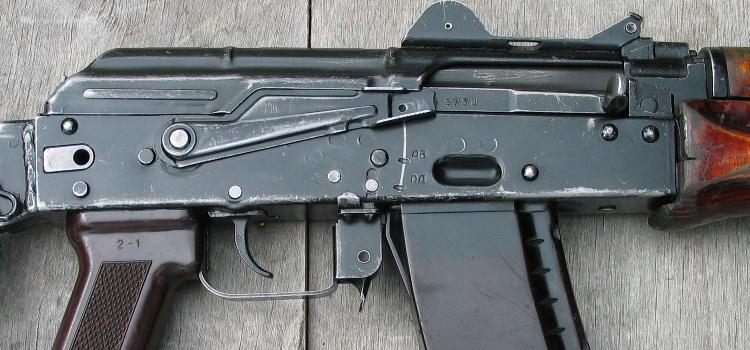 Pic of another Russian Krink
Pic of the real deal Bulgarian Krink
Beleive me, they have three rivets. All new (virgin) trunions (virgin being never installed, straight from the factory) have only two predrilled rivet holes. The two center holes have to be done by the builder.
ALL
builders should now this. If they dont, find a new builder.
Here is a pic of a virgin trunion, notice it only has two predrilled holes. The thrid has to be done by the builder just like it is done at the factory.