Romanian stock set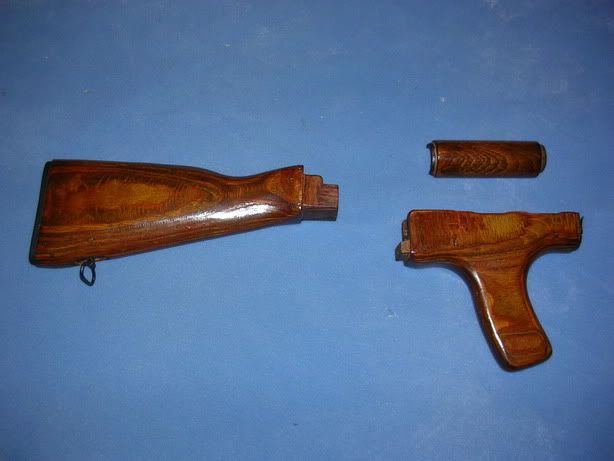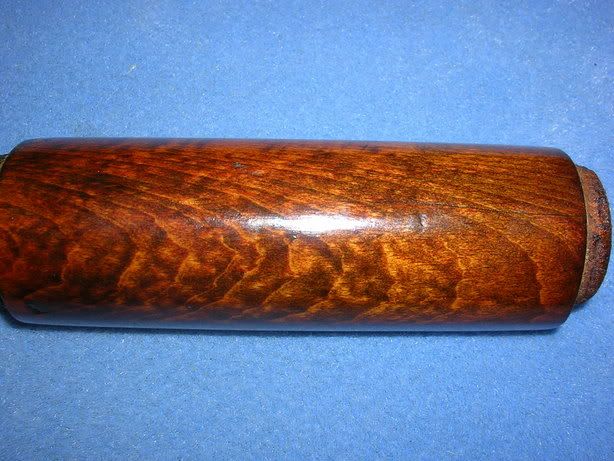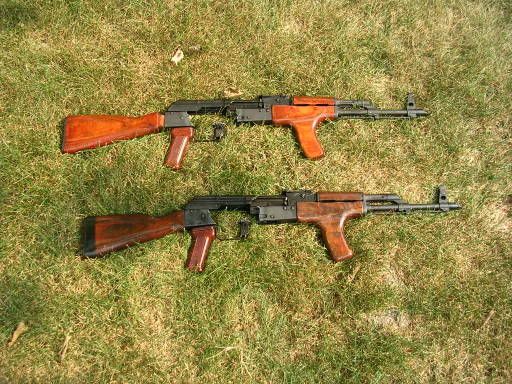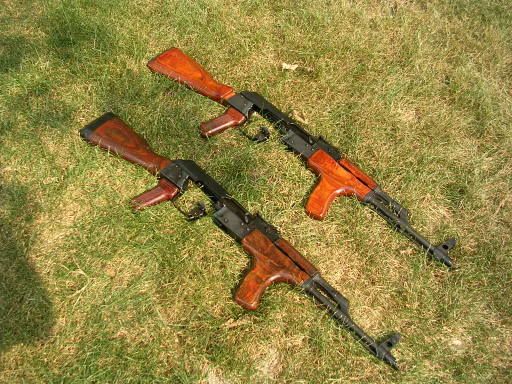 Polish Wood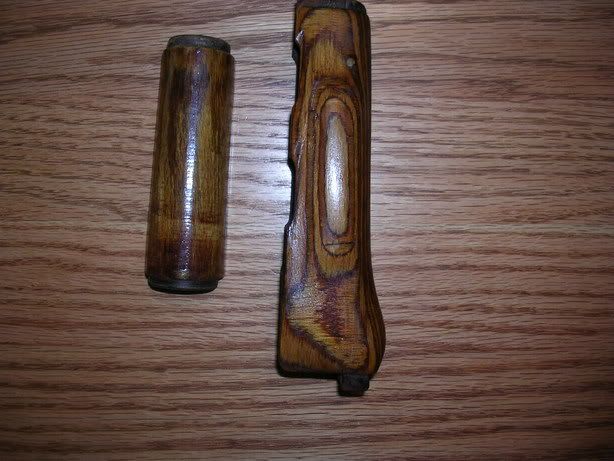 Tantal folding AK stock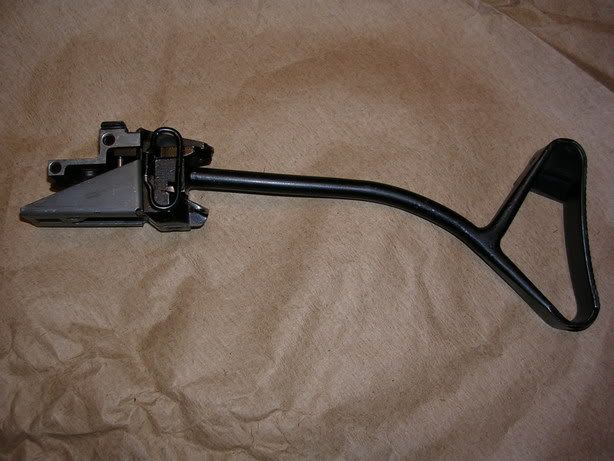 East German and Romanian AK grips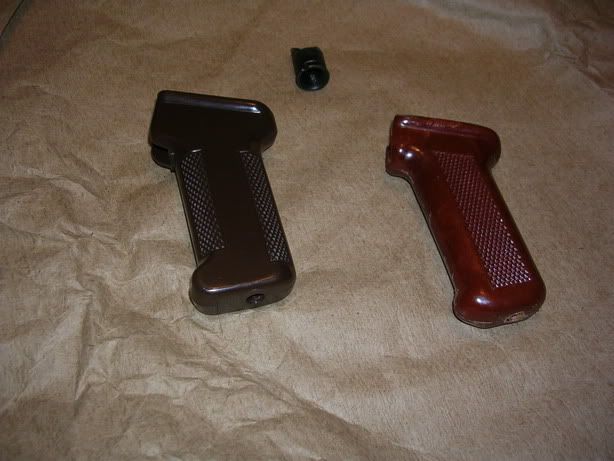 Russian Izhevsk Arsenal AK74 folding stock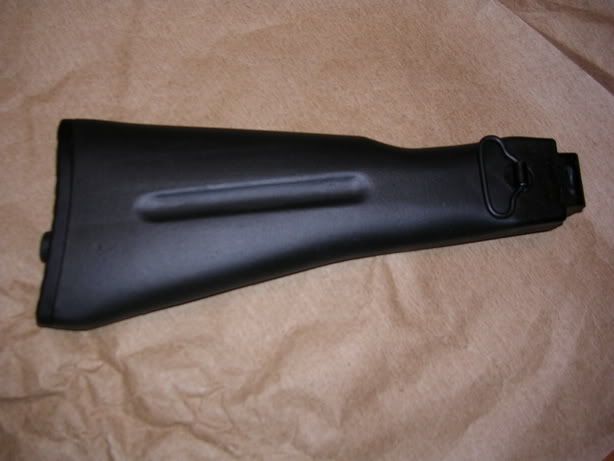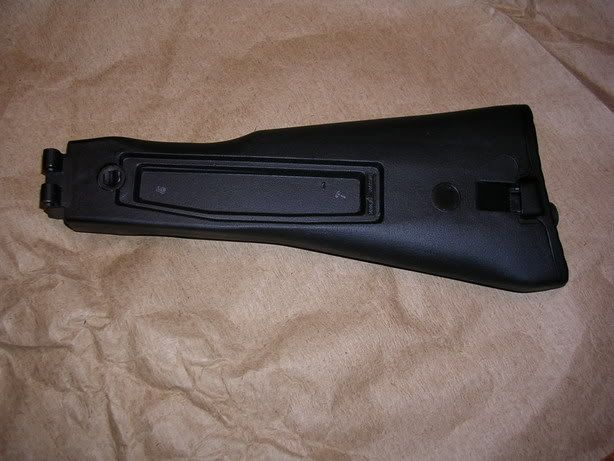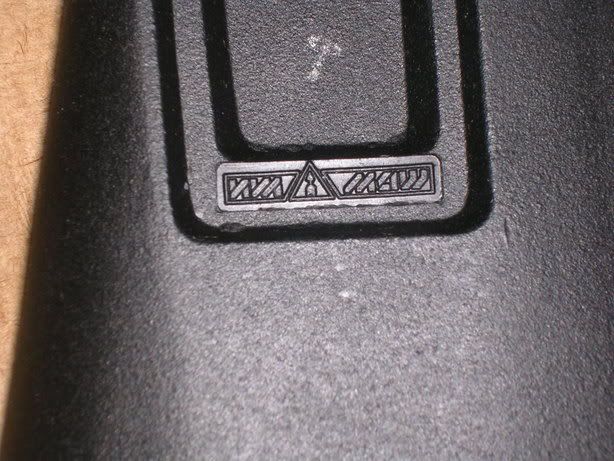 Simmons Scope, G3 mags, AR15 Mags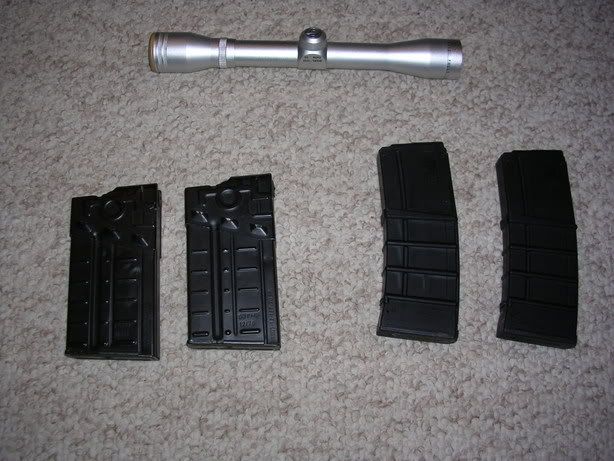 I have the following for sale... don't be afraid to make serious trade offers for AK related items. The price you see is "my best price" so please refrain from low-balling and tire kicking. Email or IM for more pictures. I will accept USPS money orders or cashiers checks as payment only. Any other form of payment will be sent back.
#1) Refinished Romanian "G" AK stockset. I took pictures of it both inside and outside. It is the one pictured on top in the outside pictures. The upper hanguard has a hairline crack in the surface which is how it came when I received the kit but I don't think it will hurt it any. $40 shipped
Sold to crowboy
#2)
Polish handguard set $35 shipped
Sold to GUNNERM15
#3)Tantal folding AK stock with necessary mounting hardware...i.e.; rear block, mounting screw and roll pins $60 shipped SPF to xbtim
#4) Used Yugoslavian AK slant muzzle brake $10 shipped
#5) Used East German AK pistol grip, brown plastic. Was mounted on a Saiga and there is a spot on the inside of the grip that was slightly dremeled out for proper fit of the pistol grip to the trigger guard. Purely cosmetic and won't affect function$10 shipped
#6) Used in nice shape, Romanian AK grip made of the reddish polymer $10 shipped SPF to davis9588
#7)
Russian AK74 folding buttstock. Manufactured by Izhevsk Arsenal. Never attached to a rifle, BRAND SPANKIN' NEW. No mounting hardware included. Will not fit Bulgarian rear blocks without modification.. $100 shipped
Sold to LawDog205
#8) Simmons .22 Mag 4x32 matte stainless scope. No rings included. $25 shipped
#9) Aluminum 20 round G3 mags. No sales to CA, HI, MA or NJ. $10 shipped for the pair
#10) Two 30 round Thermold AR15 mags hardly used. No sales to CA, HI, MA or NJ $30 shipped for the pair
To avoid future confusion:
This has been an ongoing ad with items that have been listed by number and the description. The ad is updated as items are sold with new items or descriptions assigned to each number. In essence, the numbers stay the same and just the items and descriptions are changed. The item numbers and descriptions are current and are constantly updated.