Like new Zeiss Diavari V 1.5-6x42 with a #8 reticle.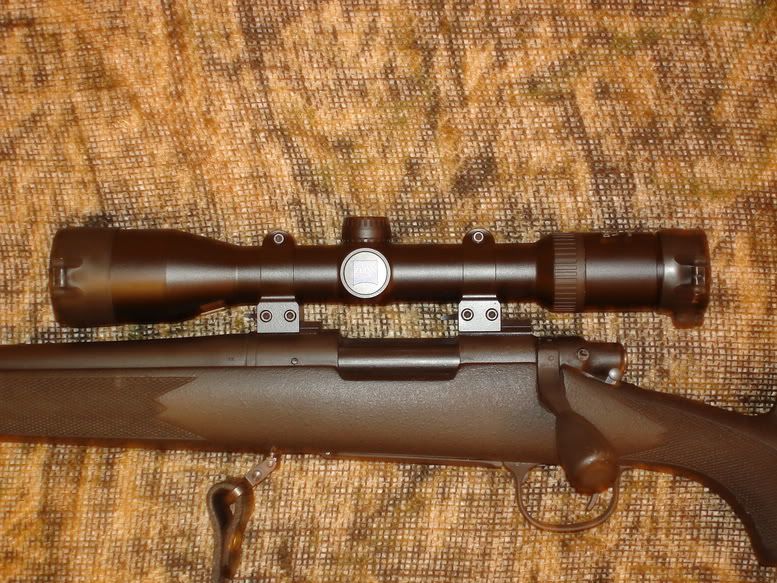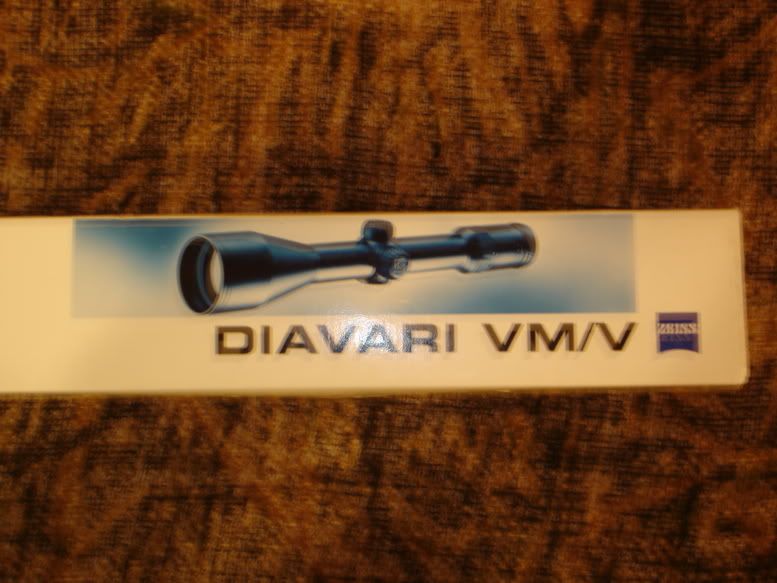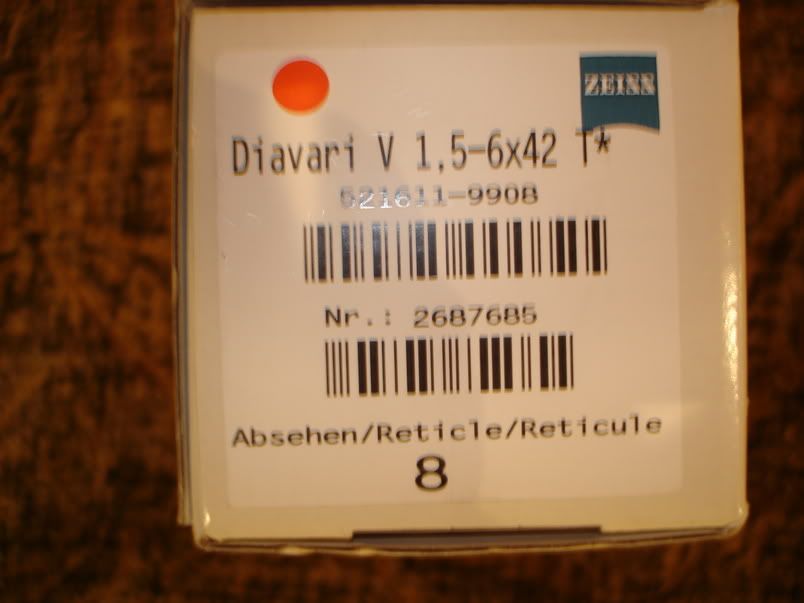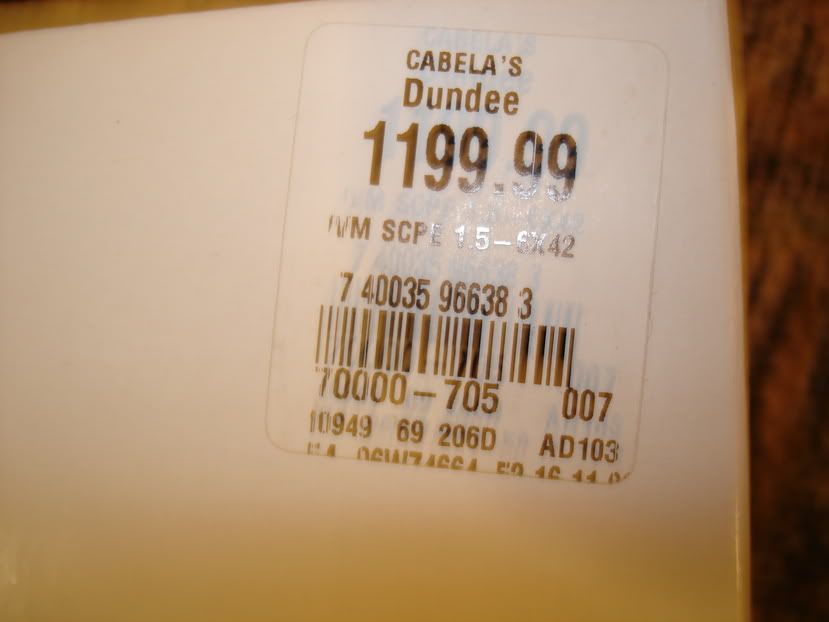 Purchased it about a year ago and used it for a tactical rifle class. Since then it has set on top of my bolt gun in my safe. Pics once again prove that I am the forums worst photographer. I've attached a link to SWFA for further info.
www.swfa.com/pc-1541-258-zeiss-15-6x42-diavari-vmv-30mm-rifle-scope.aspx
Paid $1199 for the scope at Cabela's and $60 for a set of Cabela's steel quick release rings. Scope currently sells for $1359. Will sell scope, rings and Butler Creek covers for
$1000
$950
including shipping and insurance. Money orders preferred, but will take Paypal +3% to cover fees.
Things I'd look at as trade Options
I'll be looking to get closer to what I paid in trade value, but I can do +/- on cash if a trade is worked out.
Kimber Warrior
Glock 21(gen 3)
Quality 1911s
Leupold Vari XIII 4.5x14x40 matte finish
Leupold Vari XIII 3.5x10x40 matte finish
Complete AR15
Lefthand bolt guns
AKs
ipod
Quality knives
AR lowers/uppers
?????????
(Let me know what you have. You never know what might peak my interest.)
Feel free to email me with any questions.
Thanks for looking,
John