I have a Surefire L2 Lumamax for sale or trade. Here are the specs:
Max Output: 15 lumens/100 lumens
Low/High Settings
Runtime: 18 hours/60 minutes
Low/High Selections
Length: 6.10 Inches
Weight: 4.20 Ounces
Battery: Two 123A Lithium
And a couple of pictures: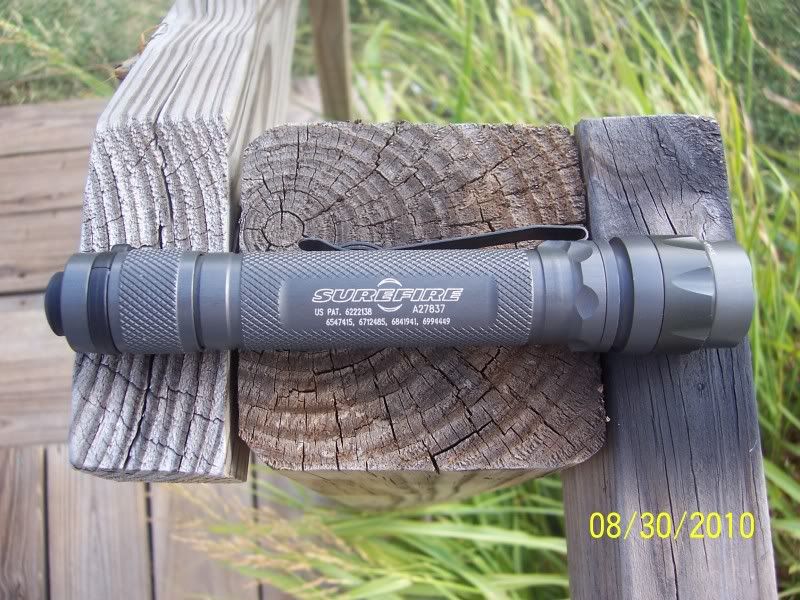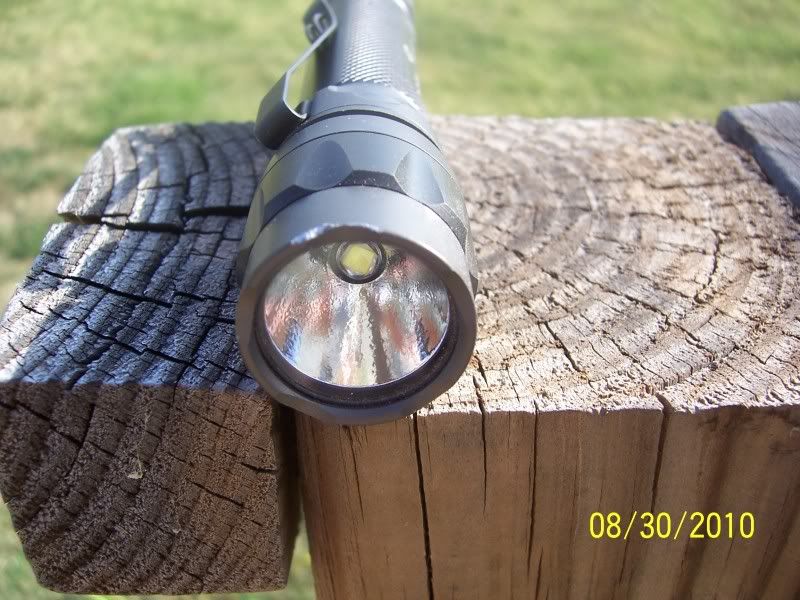 There is a small nick in the finish on the edge of the bezel, otherwise perfect and only used for my job as a building inspector. I will sell for $95 shipped or trade for a TLR-1s (the new one with strobe function) Payment by money order or paypal. Email or IM with any questions.