I have 2 NIB sticks of GeIL DDR RAM: It is 512 MB or RAM per stick, so I have 1024MB of RAM available.
Here are the specs:
Brand: GeIL
Model: GE512PC3200B
Type: 184-Pin DDR SDRAM
Capacity: 512MB
Speed: DDR 400 (PC 3200)
Cas Latency: 2.5
Timing: 2.5-6-3-3
Voltage: 2.55V-2.85V
ECC: No
Registered/Unbuffered: Unbuffered
Heat Spreader: Yes
Features: With Extreme Performance Heat Spreader
Manufacturer Warranty: Lifetime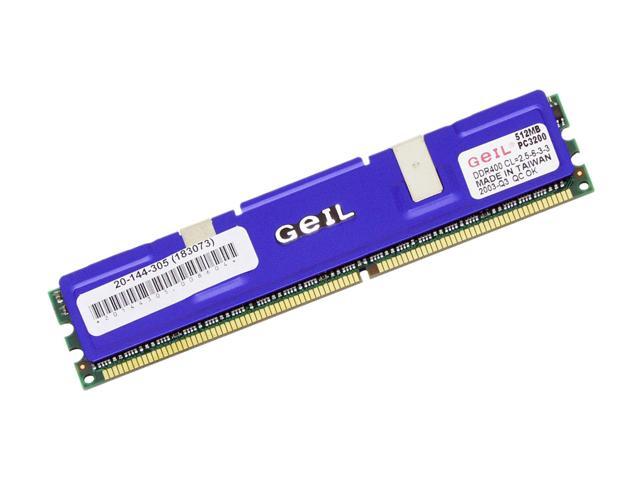 $45 each shipped I will take payment by paypal or money order.
Also will consider trades for.
10/22 steel lips mags (25 round capacity)
308 bolt gun with high quality optics (Remington 700 or similar)
Ampoint
AR bolt and carrier (AR15 or M16 carrier)
AR lower parts kit
AR uppers and AR parts and accessories
Backup iron sight
Binoculars
BlackHawk drop leg holster (for Beretta 92 or Glock 17)
Colt AR 9mm mags (only interested in colt manufactured mags)
Compact Acog
Complete ARs from Colt or Bushmaster
Eotech
Glock 23 mags (preferably 13 round capacity)
Glock pistols
HK 91 or clone by JLD
HK pistols in .45 ACP
Level III body armor
Magpul followers
Magpuls for .308
Otis cleaning kit (new or like new only)
P22 magazines
Ranger Plates
Surefire lights, batteries and related
Surefire M3 or L6 body
Teflon coated AR15 mags. (either 30 or 20 round capacity)
Titanium backpacking pot
YHM 2 piece rail hand guards (for M4gery)
I am also open to other trades.
Email or IM me with offers or questions
My current rating on deals at AR15.com is + 15 and can be verified
here
ETA: Response for
Az_Redneck
I tried it out in one of my Dell Dimension 2400s. It works perfectly.
That computer has two slots for RAM. It can use two of these if you want 1 gig of ram. You would have to remove your existing ram to use 2. I am not sure if you currently using 1 or 2 slots, so you may have to remove 1 or your existing RAM sticks to install 1 of these.