I have for sale an excellent condition complete upper built using the Denny's Guns/GTS Operator barrel. These were made off of Mike Rock blanks and there are no more of them. This very high quality upper is just as much a collector's item as it is a superbly functional weapon. This upper has the following features:
-CMT Upper Receiver
-DG/GTS Operator Barrel (16" Middy, mid-weight profile, Chrome-lined, 1:7 twist, 5.56 chamber - this one was one of Denny's most recent batches of this barrel that features fewer rifling grooves for less friction which means a higher muzzle velocity and longer barrel life)
-A2 Flash hider
-DG/GTS Super Duty Bolt Carrier Group (M16)
-Forged Charging Handle with PRI Big Latch
-Daniel Defense Omega Rail 9.0 (Free Floating)
-Detachable Carry Handle with an XS same plane rear aperture
-KAC Rail Covers and rail ladders
-GG&G sling swivel
I have shot a few hundred rounds through this thing and it is the most accurate barrel I have ever owned. It shoots good! I'm getting rid of it simply because I've found that I prefer 14.5" barrels in a slightly lighter weight profile. Don't worry about its quality. I've taken very good care of it and it is a very accurate upper with the features that you want (Mid-length gas system, 5.56, M4 feed ramps, 1:7 twist, Chrome lined).
$800 shipped for the entire package.
For just the upper and barrel: $375 shipped
Rail: $200 shipped
Carry handle: $75 shipped
BCG: $125 shipped
Charging Handle: $30 shipped
Pictures: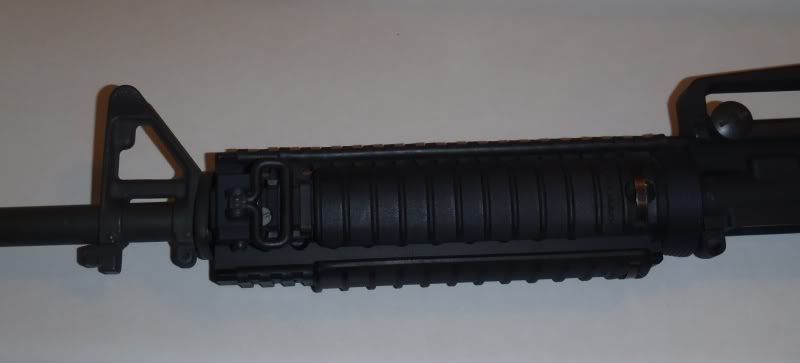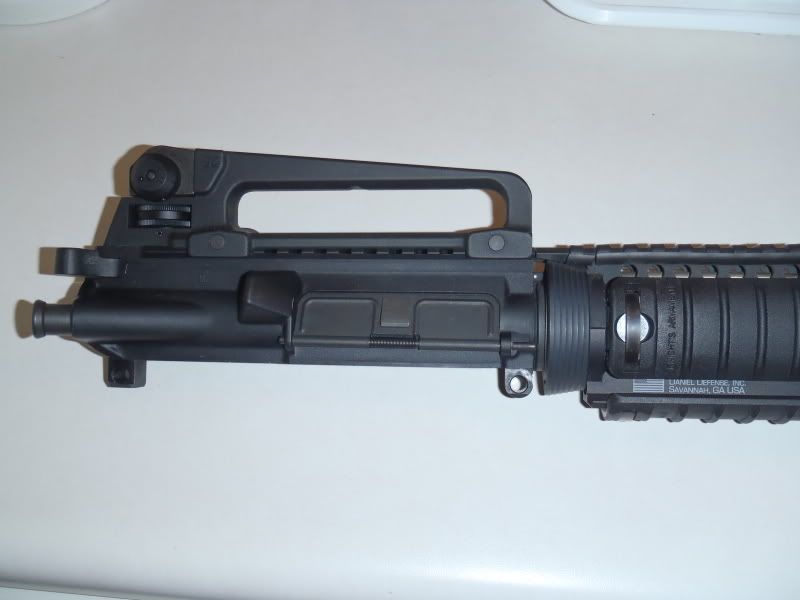 Thanks!