I am selling my Remington 870 Home Defense model. This is the 5077 model that comes from the factory with the +2 magazine extension, so there is no worries about feed reliability or those pesky tabs in the tube.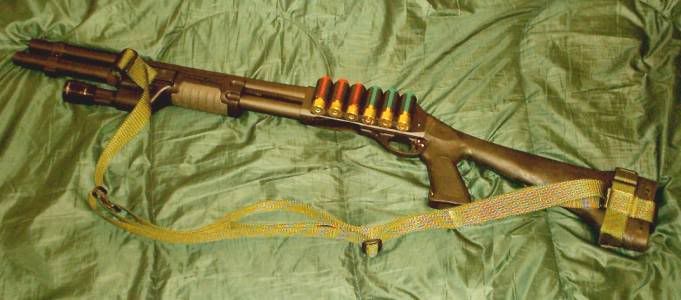 This fine shotgun has less than 100 rounds through it.
Features include:
Surfire 618FA forend light
Sidesaddle 6 shell carrier
Choate pistol grip shoulder stock
Specter Gear / CQB Solutions sling
Asking
$500
$450
$425
OBO for this "like new" shotgun. Perfect for home defense or 3 gun matches!