Talon Arms is now taking orders for a new Samson MRFS model
The M-EX will be built for mid-length gas systems using a standard front sight. Overall length should be right at 12" (rifle length).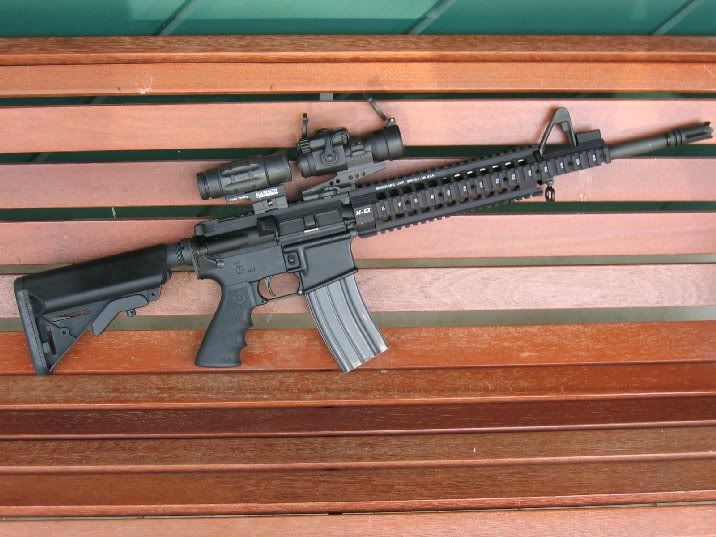 The price will be $320 MAP with free shipping included.
Don't have a mid-length yet? You can order one from us and we will install everything.
Sabre Defence A3 mid-length upper. Chrome-lined 1/9 or 1/7 twist with BCG and CH.
MRFS M-EX, ARMS #40A all installed. $850 shipped.
talonarms@prodigy.net
to place an order.
Need a 12" bottom rail? We can do that too.
Here is a pic of the M-EXEBR.
These are available for $330 MAP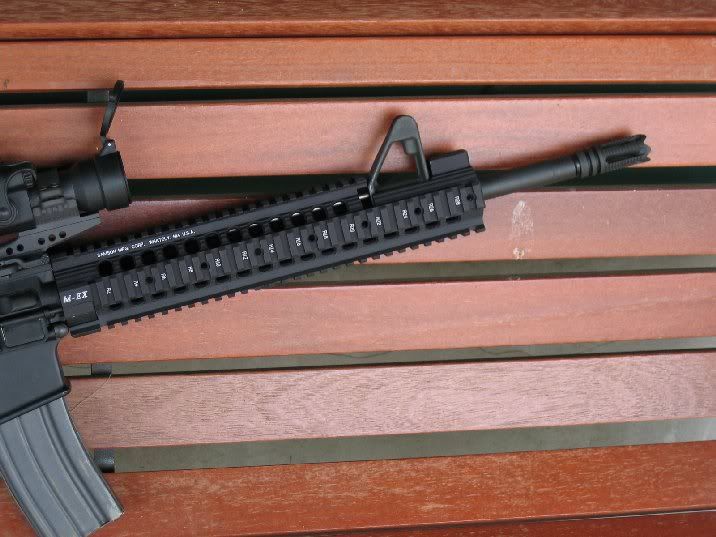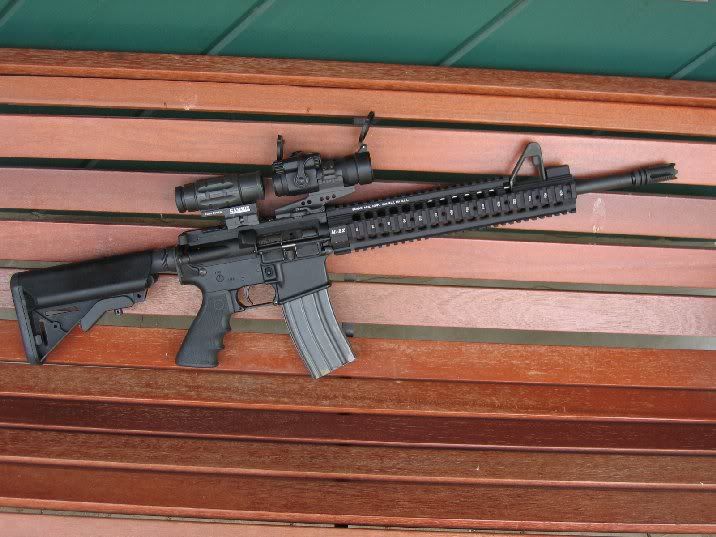 Here is what an A2 needs to look like to work with 12" bottom rail.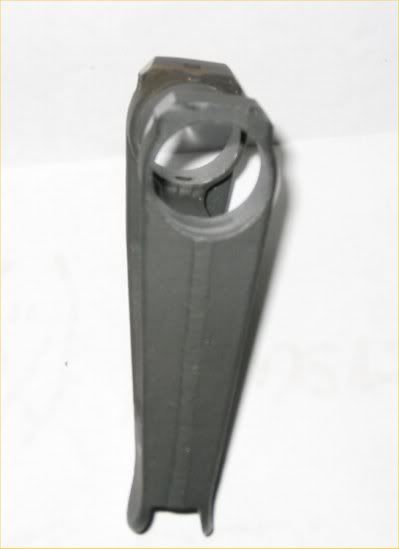 Talon Arms is proud to sponser
www.americansnipers.org/
. We are asking all of our customers to donate a few bucks to help these guys out.
LINK TO DETAILS IN OUR INDUSTRY FORUM