I have for sale a pair of pistol racks perfect for your workbench, or inside of your gunsafe!
Here is the 6 pistol model...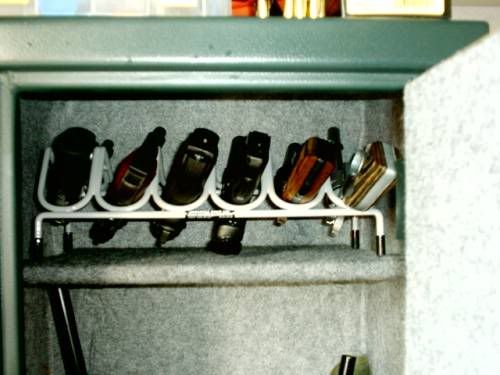 The 4 pistol model is still in the box, never used.
Both are in excellent condition (on is new, unused!)
linky to racks
Your choice for $`17.50 shipped... or take 'em both for $30...
shipped
Payment by USPS Money Order.
Thanks for looking!
Both sold pending funds!