*moderator note- I can't resize, as I think I mention later...because my external hard drive took a crap and I these are the only pictures I have, I think there are only 2 big ones so I appologize ahead of time. :(
*THIS IS A KILLER DEAL!!!*
I hate to do it, it's my first gun...but I have to let her go. She shoots true, and I have taken meticulous care of this gun. Paid $1050 out the door I think for it new, and it is in GREAT condtion. Will kill dimes all day at 100yds with minimal effort. Includes almost everything to get started shooting but powder and primers.
*Note- I'm giving all this reloading stuff away for FREE. It isn't included in the cost of the gun. I want to sell this to fund another project, and I know that with all that free stuff...it would be perfect for someone just starting off. I wish I could have found something like it when i was!
Price is -$1500
Package includes-
-24" RRA EOP Varmiter upper
-RRA National Match lower
-Model 1 wood grip
-Burris BlackDiamond 8-32x50 Mil-Dot scope w/ Butler flip caps
-Leupold PRW 30mm rings
-Butler Creek sling
-Badger Ord. Tactical Latch
-EI stock pack *CUSTOM FIT FOR AN AR!!*
-2 steel 10rd mags
-3 aluminum GI mags (marked Adventure Line Mfg.)
-RCBS .233 SB die set
-RCBS 5-0-5 scale
-RCBS Partner press
-77gr SMKs -approximately 200, can be counted
-approx 80 60gr VMAXs and the same number of 75AMAXs
-apporx 80 Berger 80gr VLDs
-200 GM205M primers
Haven't shot any goups recently, but the dime on my key ring with 2 shots in it is proof of its accuracy. And actually, wait yes I do have a group I think...here we go.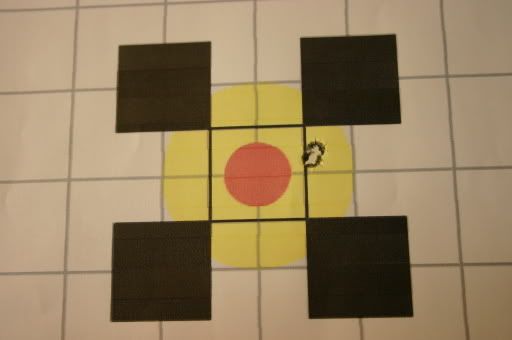 And here is some real life action...
*yes she's left the range, but only went from the case to the bed of the truck...then back in the case not counting the photo op. :p
p-dog approx 250-300yds (I had no proven way to range at the time)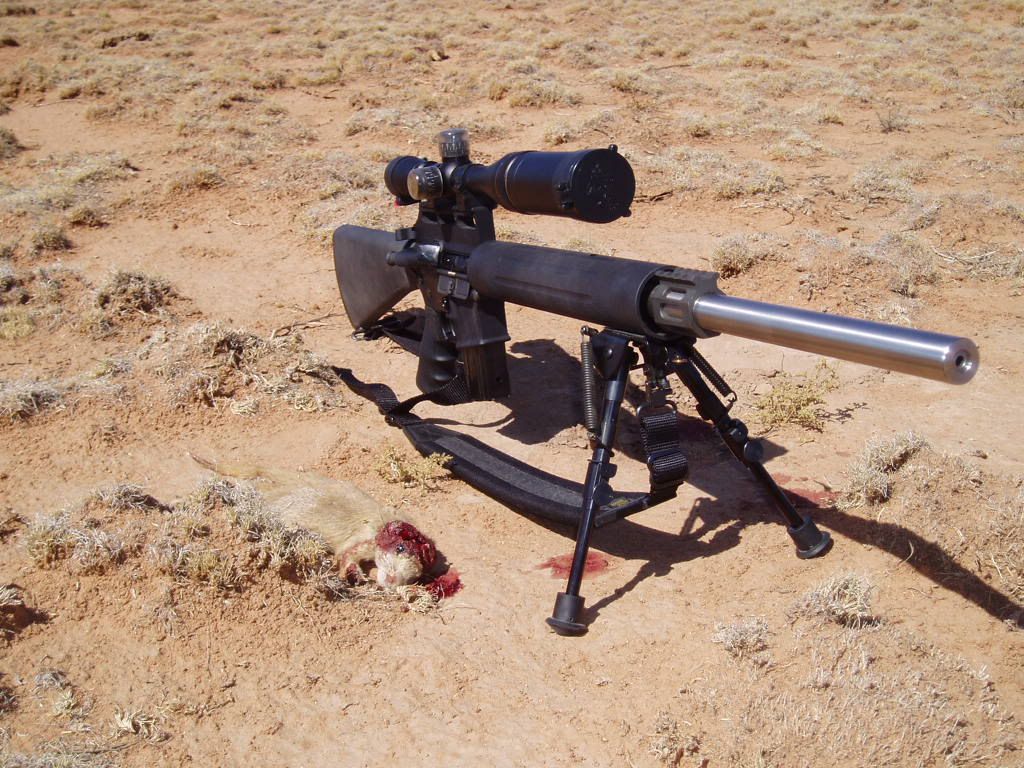 another p-dog litte closer, call it 200yds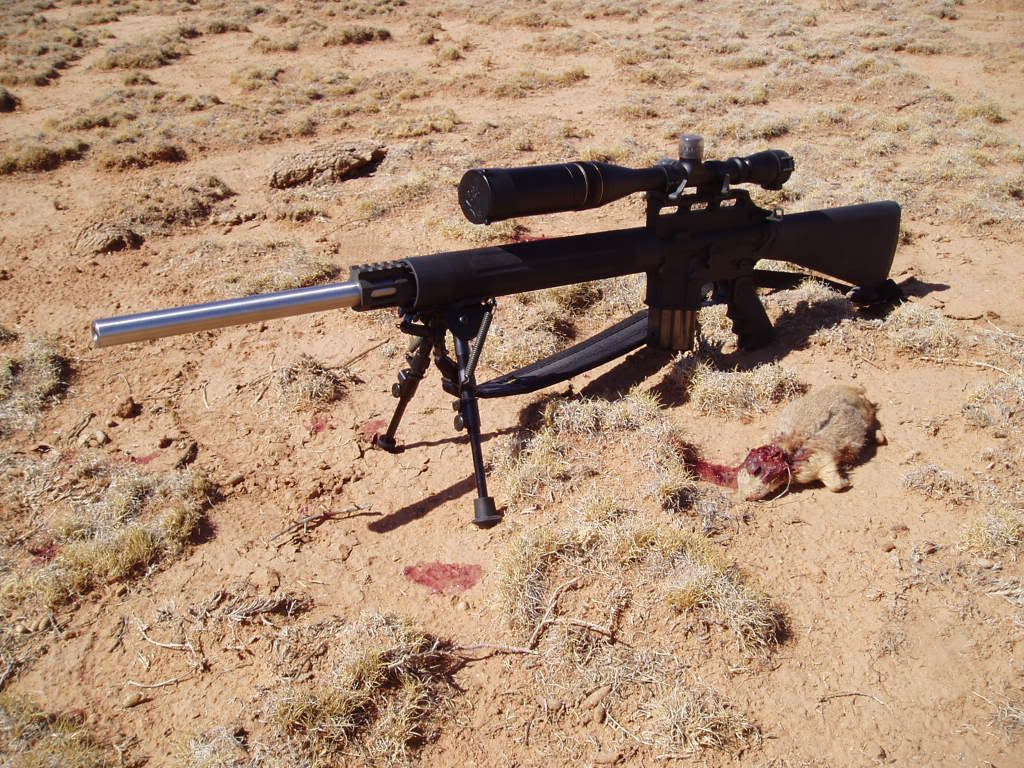 *as it sits today
-note the elec. tape over the brass deflector- so there are NO scratches on the brass deflector at all
*appologies for the larger pictures near the bottom, but my ext. hard drive crashed and I can't resize them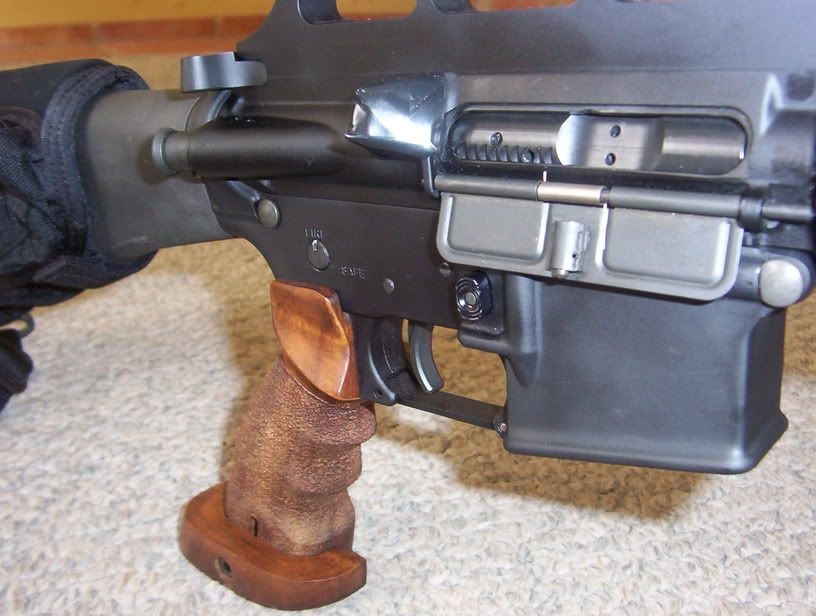 good shot of the stock pack I had modified, works great!