Secure Online Shopping at JTAC Supply
NightForce 2.5-10x24 Illuminated Reticle. These would make a great pair with our Recon or SPR uppers
. Awesome, clear glass and positive adjustments and illumination turrets settings. Available with Mil-dot (on backorder) or NP-R2 Reticles, specs below. $1136.20, or email for package pricing with LaRue SPR Mount.
MILDOT Reticle
Because both the dots and posts are clear, the target is no longer obscured. As a result, these features enable the sniper to more accurately estimate the range to his target. The dots are spaced precisely 1 mil apart which represents 3.6 inches at 100 yards at specified power. The mil-dot design is etched on precision multi-coated compound glass. This eliminates breakage and misalignment of the reticle. Because of Nightforce's illumination technology, the glass etched reticle glows red and can be illuminated at different intensities. This flexibility ensures excellent reticle contrast in low light when illuminated or a well-defined black reticle when not illuminated.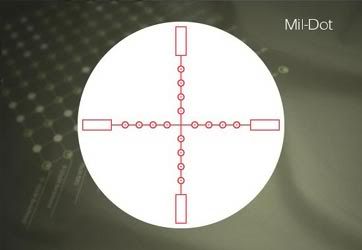 NP-R2 Reticle
What makes the Nightforce NP-R2 reticle truly unique. The vertical line of the NP-R2 reticle is divided into 2 M.O.A. increments (approx. 2 inches at 100 yards). These vertical increments are used for range estimation, multiple zero points and accurate bullet drop compensation. Any size target can be easily ranged using a simple formula: (target size in inches ÷ M.O.A. x 100 = range in yards). Once range is determined select an appropriate hold point based on the bullet drop of your cartridge. The vertical spacings can easily be split into 1 M.O.A. increments further enhancing long range accuracy. The horizontal line is divided into equal 5 M.O.A. increments for windage compensation.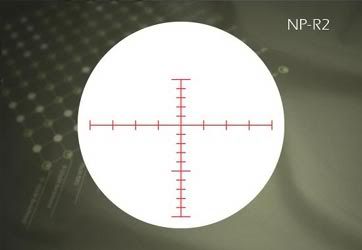 Mounted on LMT MRP with LaRue 1.5 SPR Mount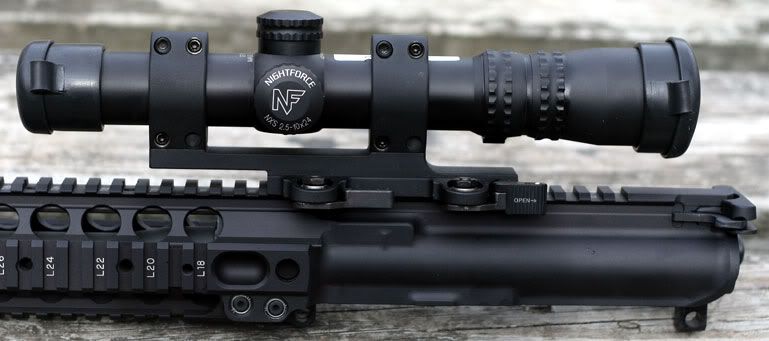 NF 2-10x24


FOV: @2.5x 44ft, @10x 11ft


EYE RELEF: 3.74"


ELEVATION: 100 moa


WINDAGE: 100 moa


CLICK: .25 moa


TUBE: 30mm


OCULAR LENS: 33mm


LENGTH: 9.9in


WEIGHT: 17.oz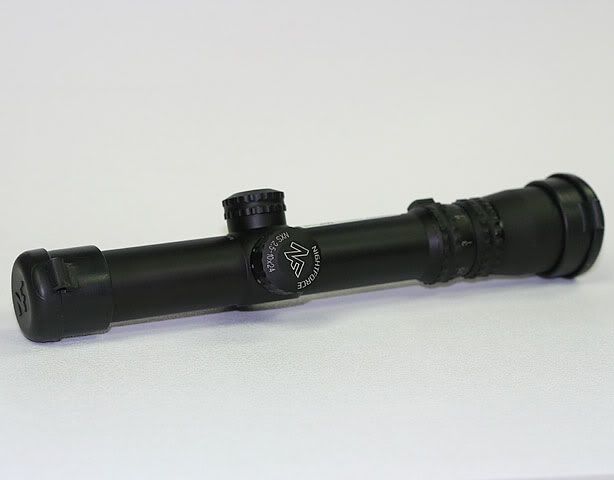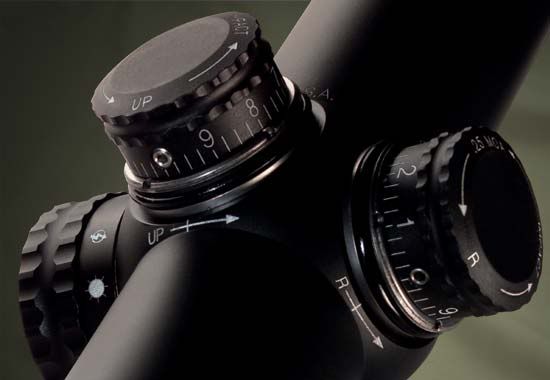 $5 shipping per order in CONUS.
Visa/MC, Discover, AMEX, Money Order, Cashiers Check.
Secure Ordering Here
jason@jtacsupply.com
www.jtacsupply.com
JTAC Supply
2999 Mountain Road
P.O. Box 90
Panola, OK 74559
918-465-3257
Thanks!
Jason