M16A1 has tear drop forward assist, the relief cuts on the bottom of the receiver to accomodate the auto sear, and is small hole.
AR15A1 is a basically the same except it is large hole for the Colt semi autos and does not have the relief cuts for the autosear.
See below, courtesy of Bighammer.net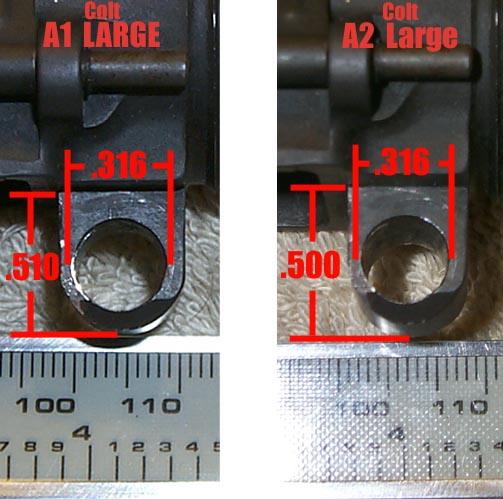 Somewhere out there is a picture of the relief cuts.