ACOG IS SOLD
Customer purchased this ACOG from us new only about two weeks ago, then decided to trade it back in for an upgrade (TA31RCO). It is like new in box with all paperwork - includes TA51 Mount.
Price is $865 shipped and insured (cash price which reflects 3% cash discount). Credit cards and paypal also accepted.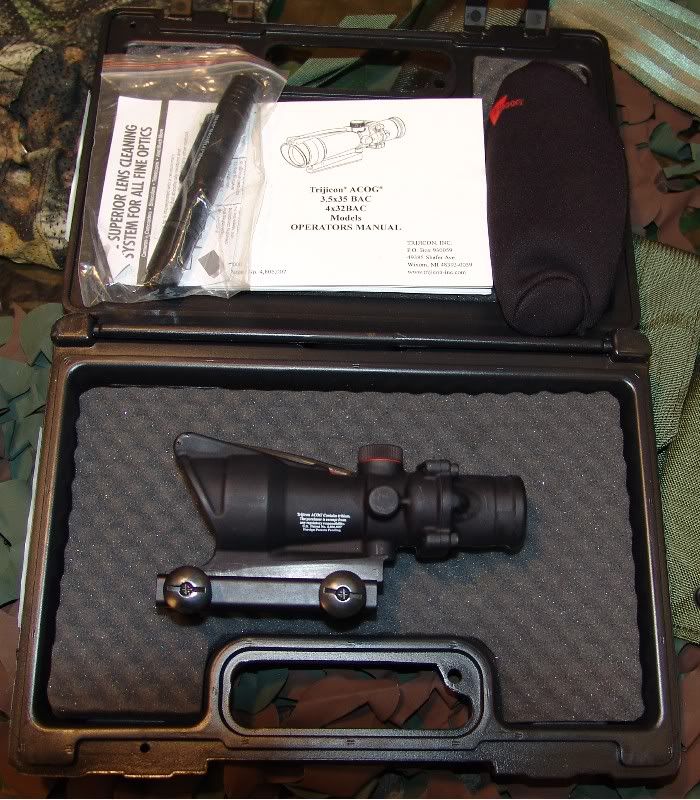 No trades - purchase only.
Please email inquires to sjacocks@triggerfin.com.