Kimber Eclipse ULE II. Kimber only produced the ULE II in 2003 with only 227 made. Very rare gun. Bushingless barrel, charcoal/ruby Kimber grips, 34oz, .45ACP. Very good shape, low round count. Slight carry wear on the takedown pin, and a little on the safety. Comes with original box, papers, bag, original Kimber mag, 2 Wilson Combat mags, and Wild Bills concealment holster.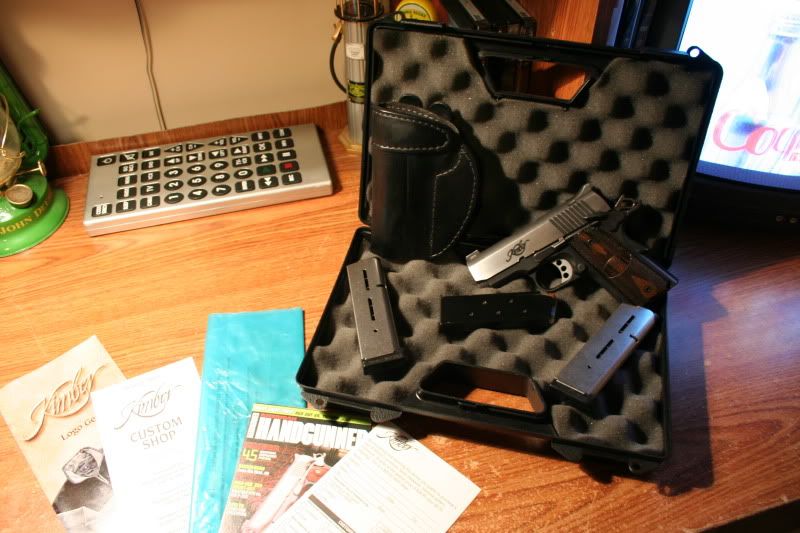 I'm asking $1000 or best offer. I would trade for a pocket .380 (Ruger, Keltec, Taurus), an HK 45, .500 S&W, 45-70 Marlin, *maybe* a 4 or 5" 1911. Other trade offers just let me know.
I need a FTF in Youngsville, Wake Forest, Raleigh (near NCSU). I need either a CCW or permit. I will ship on your dime.