I have Gas-Buster Charging Handles with the Big Military Latch at $85, and a Fat-Boy Gas Tube at $44 for sale. I have both of these installed on my own rifle, so have pics of the ones for sale and the ones installed on my rifle (below). I will charge actual shipping cost from 27540. Can do paypal/credit card for 3%. IM or email sjacocks@triggerfin.com.
Gas Buster Charging Handle with Military Big Latch: $85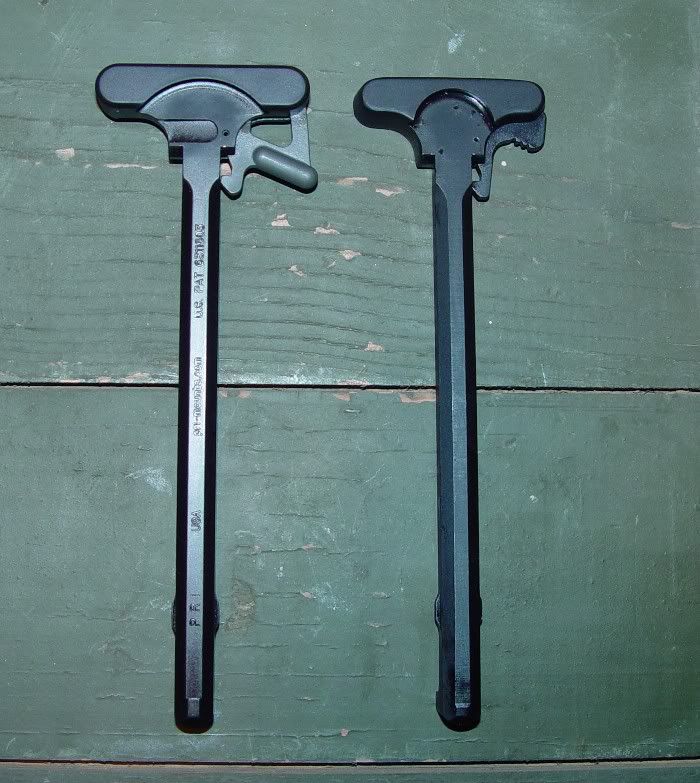 Charging handle on the left is the Gas Buster, regular charging handle on right for comparison.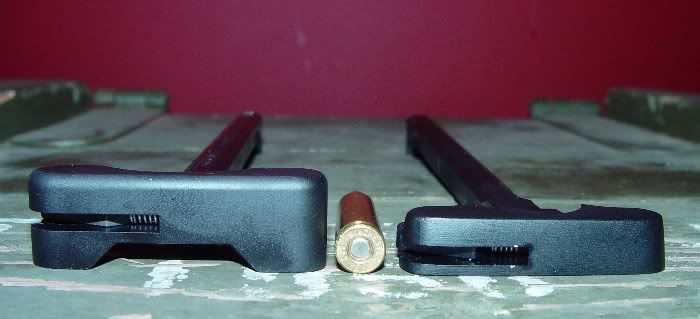 Gas Buster on left, regular charging handle on right for comparison.
Rear view installed - fits flush with receiver.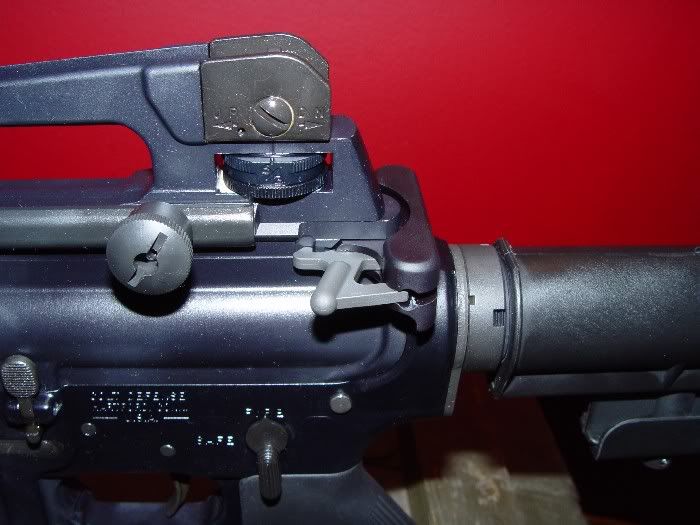 Side view installed.
The Gas Buster Charging Handle simply replaces your standard charging handle assembly. It is designed to increases safety by inhibiting harmful blowback gas and oil particles from striking shooter's face and glasses, and w/ the military big latch and larger size makes it easier to find and grab - especially when visibility is poor and/or you're wearing gloves. As you can see in the pics, fit is excellent - just meets the receiver on my colt 6920 without rubbing it.
Fat-Boy Gas Tube: $44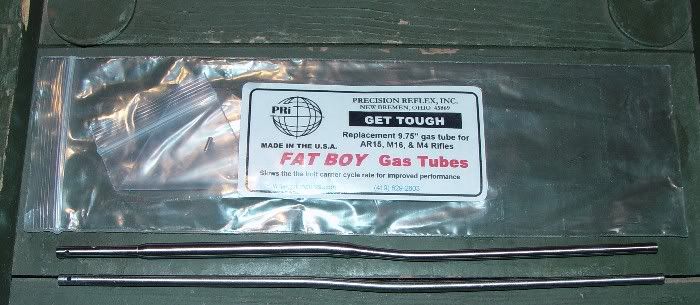 Top tube is the fat boy, regular tube shown below it for comparison.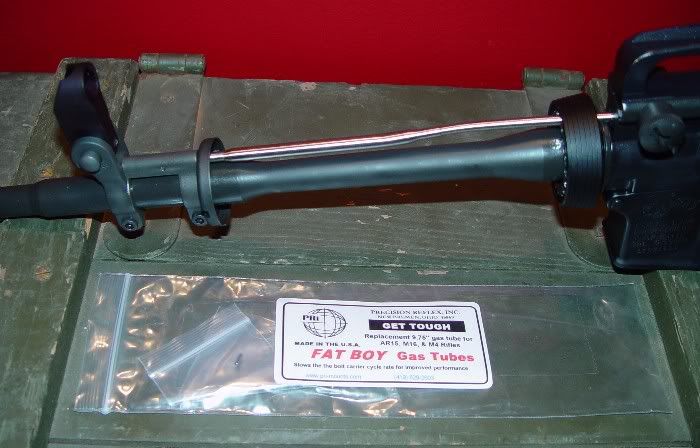 The Fat Boy gas tube is a replacement tube for a 9.8" (carbine length) gas tube. Designed to reduce the rounds per minute in full auto to improve control, it also reportedly improves control (less felt recoil) for semi auto rifles. Note: I have found that this tube is a tighter fit than a standard tube into the gas block to help reduce gas leakage, so be prepared to tap it into place. Comes with a gas tube roll pin.