FN A1a SPR w/ 20" fluted barrel and Leupold Mk IV LR/T 3.5-10x40mm MilDot scope
Barrel threading by GemTech for a GemTech TPRS Suppressor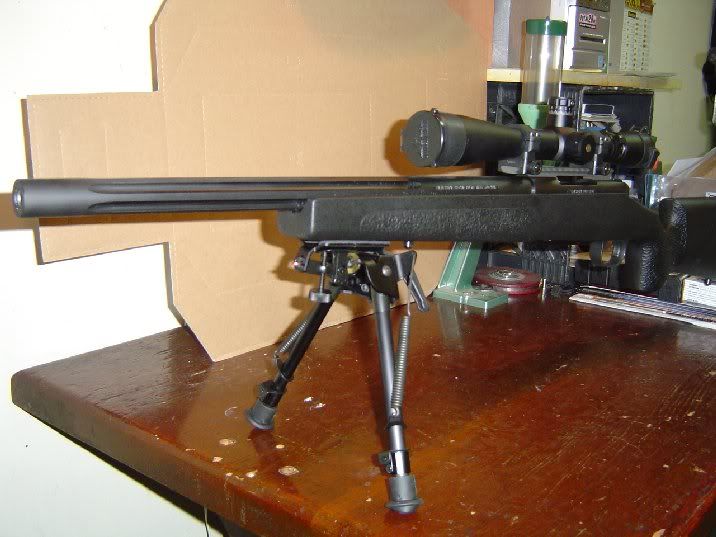 $2,300 (shipping included CONUS)
MSRP is over $3300 on this rifle package.
Features a pre-'64 Winchester action with claw extractor, controlled round feed and a three-position safety. The FN A1a SPR has a heavy, chrome-lined 20" fluted barrel and a McMillan A3 tactical fiberglass stock.
Package includes Leupold MkIV LR/T 3.5-10x40mm MilDot scope (shop demo) in Badger Ordnance rings with Butler Creek Caps and a Harris S-type BiPod with PodLoc and Tank Knob installed
Rifle specs:
.308 Winchester (7.62x51mm NATO)
11.6 lbs.
40" overall length
Mil-spec M1913 scope rail 20moa with 8/40 screws
Length of pull: 13.5"
Magazine capacity: 4 rounds (detachable box magazine)
20" fluted bbl.
McMillan A3 stock
Check the factory group. 3 shots under .4" and two fliers bring in a 5 shot group at .8"
Eagle Industries, SKB or Pelican cases available
Sold Pending Funds.
Talon Arms can set up any rig you need. Please email us for pricing and options on FN Tactical rifles and complete pacakges