Black parked Colt series 80 officers model. It was sent to Wilson in 2000 for their reliability package & night sites (the factory springs are in the box). Three mags -- two SS Wilson Combat & one horsey. The owners manual, & all of the papers are still in the original box,
Nice gun, less than 100 rounds thru it ~ 95%.
Sorry for the crappy JPGs, the flash on my old Olympus washes everything out. The parkerizing is quite a bit blacker than it appears to be in these pictures...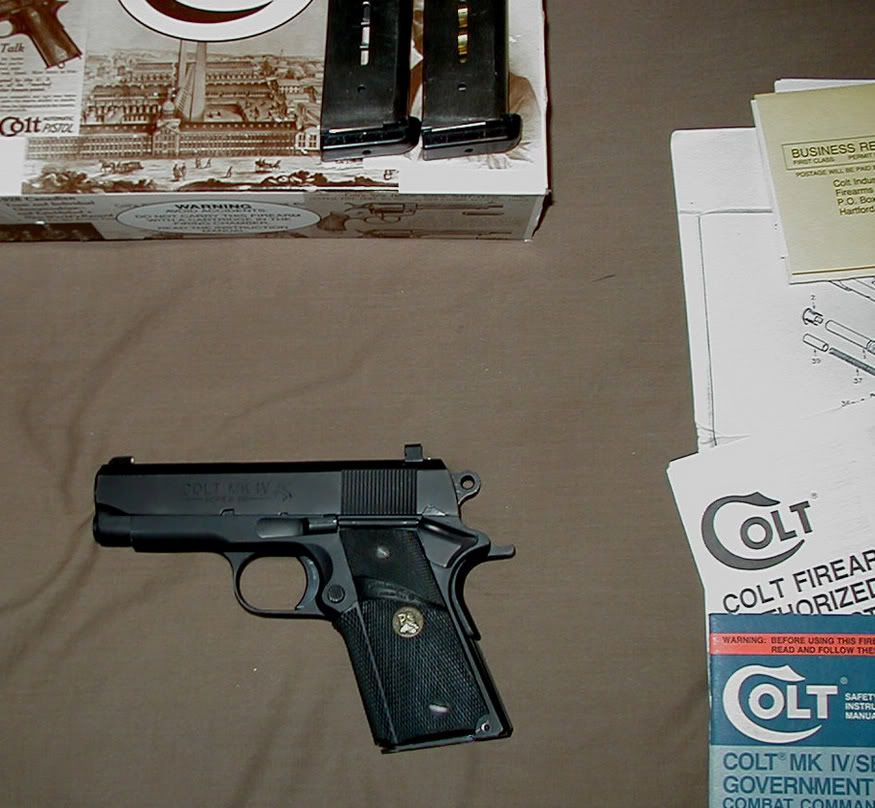 This one is without the flash, & with as many lights as I could find... still too dark.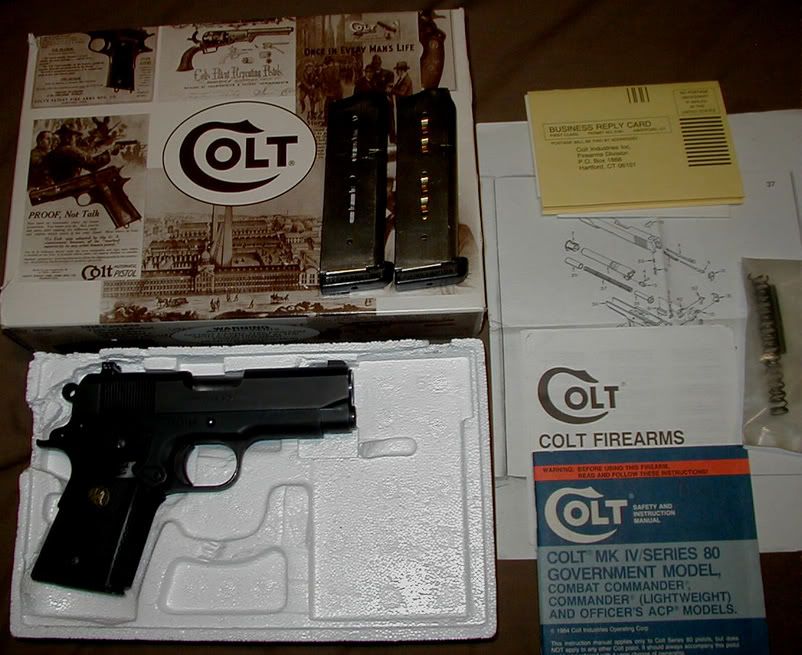 $550
________________________________________________________________________
3154k9
, no trades, sorry. I'm only selling this one because I'm getting desperate for money.
datboynamsays
, the serial number is FA2678X (you can get the year from that, but I can't remember where the list is right now). I'll get pictures as soon as possible.
buckfever34
, I doubt it, I'm about as broke as The Ten Commandments right now.
chili17
, it's all steel.
|
|
v