Sold!
I have a Century Arms Cetme .308 rifle that I bought at a gun show about a year and a half ago. I have since acquired a bunch of 20 round magazines for it. I have discovered that depending on the particular magazine I use, it either has many failure to feed problems, or no problems at all. I could tear all the mags apart and clean and lube them, but with my recent AR-15 purchases, I'd prefer to just wash my hands of it and be done.
I paid $450 for the rifle, bought 10 or so extra magazines after the fact, and have several hundred rounds of surplus ammo that I bought with it. I also put a recoil buffer from Tapco in the gun. It came with a muzzle brake. I put a Tapco mount on it with a scope, but I don't know if it is a good one or not.
I would like to ask $450 for the lot of it: The Cetme, 12 magazines, and a couple hundred rounds of surplus ammo, the claw mount and the scope. Preferably, I would like it if somebody in Utah were interested, to have me bring it to them and let them shoot it for themselves.
If you are interested, please IM me, and I will happily answer any questions that I am able to.
Eta: pics: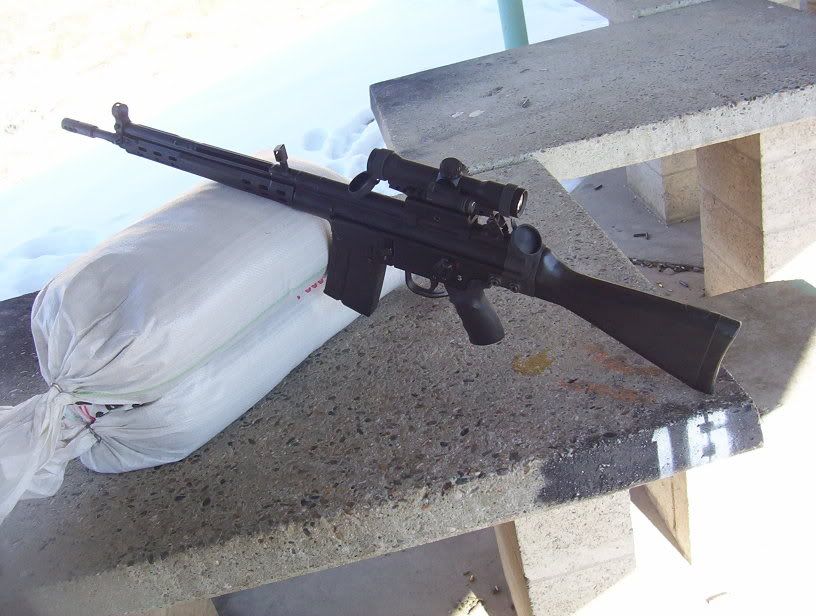 ETA#2: I have 210 rounds of ammo for it, the plastic says Made In India.