Ok here goes... (first time posting pics)
This product attaches to the rear of your Aimpoint.
It allows you to
EFFECTIVELY
see around a corner without compromising your head.
I am very impressed with the quality of this, no cheap plastic here!
I would like your
FEEDBACK
if you may be interested if this is brought to the public.
I am just gathering market research for the time being.
I need to discuss the possibility of becoming a dealer here to offer this product to you.
I AM NOT CURRENTLY SELLING THIS, JUST GATHERING INFORMATION ON WETHER OR NOT PEOPLE ARE INTERESTED.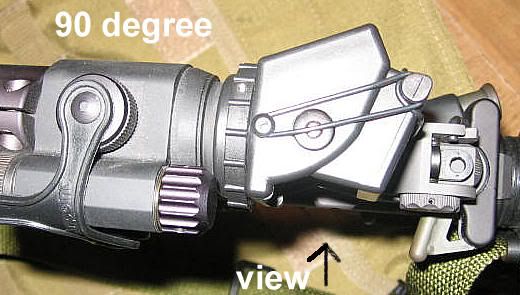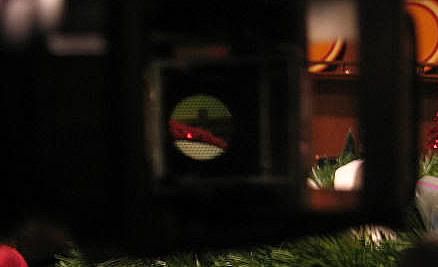 It is made from high strength nylon, that is no shit. The maker said you could stomp it, and it still works. It is light weight. Parallax is a non-issue, no more so than for the standard Aimpoint. The field of vision is reduced obviously, yet this is a purpose driven device. It does not obstruct your view when looking directly forward, yet it is there when you need it. The instructions state that the device need not be EXACTLY centered on the sight. As long as you can see the dot you are good to go. Only 1500 were made, Uncle Sam got 1k, I have the rest.
The ICRO was developed at the request of the military in anticipation of the invasion of Iraq in 2002. Approximately 1500 of these devices were made, of which 1000 were sent to the US Army. For some reason they were "lost" in the system and few if any were issued. (I suspect this is connected to the fact that the Eotech came onto the scene.) This therefore, can be considered a rare device, and once supplies are depleted this will most likely be the end of the supply for this device.
*If you don't anticipate ever looking around a corner then this may not be for you.*
Thank you for your comments/questions.
-Ryan