I am getting out of the krink game in order to get some funds to finish my '53 Bel Air project. So, I'm selling my rifle, mags and ammo. The mags and ammo are in the appropriate forums here. Please check them out too.
This rifle was built from a brand new numbers matching Bulgarian Krinkov kit purchased from K-Var 6 or 7 years ago. This was back when they came with the correct trigger guard. It comes with one black Bulgy Circle 10 magazine in like new condition. The rifle itself has only had 120 rounds through it. It has the PBS-5 fake suppressor permantly attached to make the barrel length legal. The trigger group is Tapco and feels great. The receiver is the proper Nodak NDS-2SF. All rivet work is awesome. The finish is excellent with the exception of marks from the safety selector. The mag well is nice and tight. Headspace is exact and this rifle shoots very well and is very accurate even with surplus. If you have any questions, please ask. I'll answer them right away.
I need $1,400 for the rifle and this includes Overnight Shipping to your FFL with Insurance and Delivery Confirmation. Take $100 off for a fFaceToFace deal in or near Concord, NC. The Molot mag is not included and is for sale seperately in my other thread. But, for an additional $100, I'll include it with the rifle. If no one else buys it first, that is.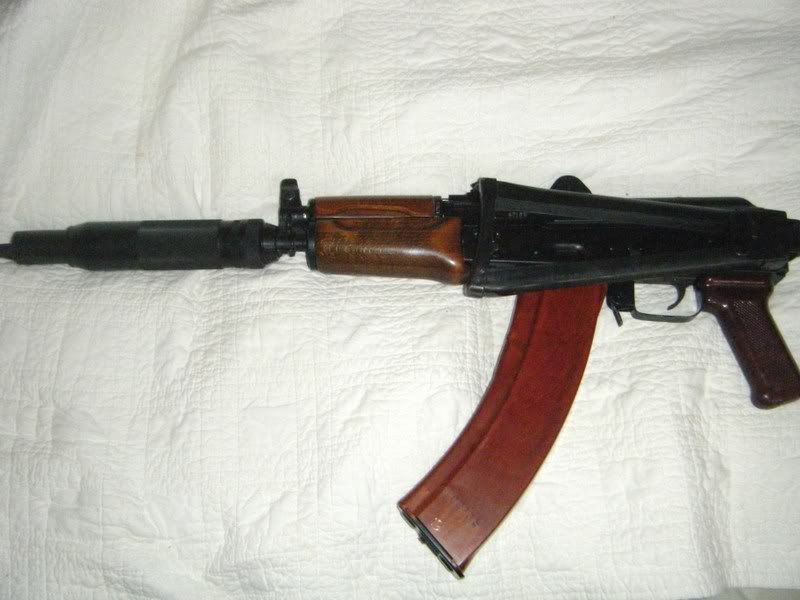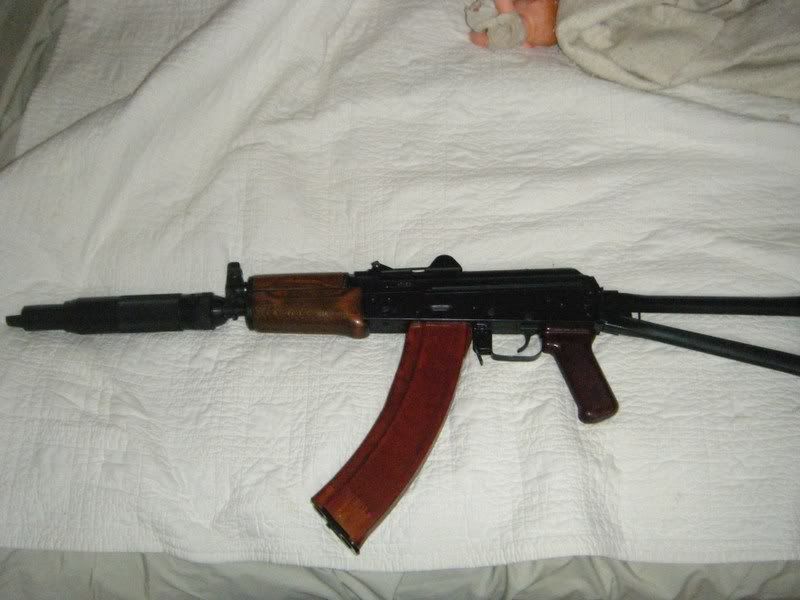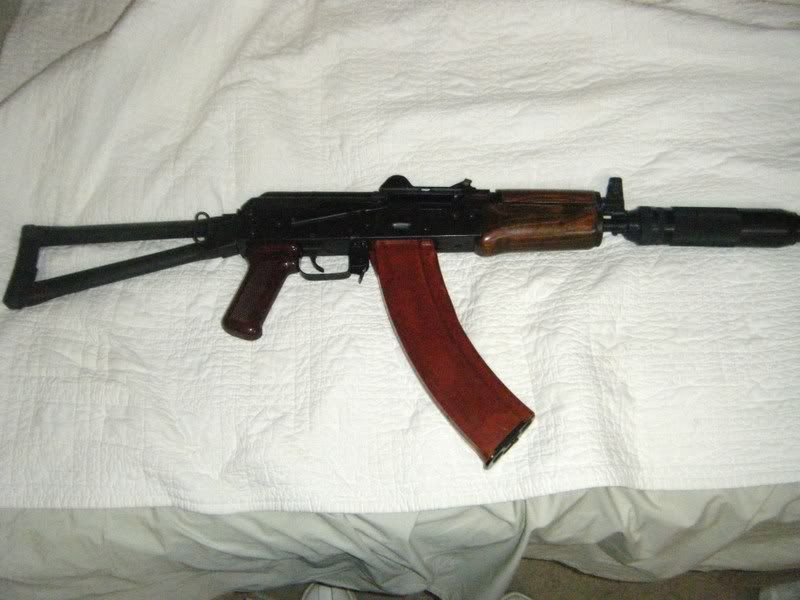 TERMS AND CONDITIONS:
I WILL NOT SHIP THIS RIFLE TO A BAN STATE SO PLEASE DON'T ASK. I WILL ONLY SHIP TO AN FFL AND THEY MUST BE ABLE TO RECEIVE THE RIFLE FROM AN INDIVIDUAL (ME). I MUST HAVE AN INK SIGNED COPY OF THE FFL PRIOR TO SHIPPING. Shipping is included in the price and will be VIA USPS Overnight with appropriate Insurance and Delivery Confirmation. I will ship the rifle the same day the payment arrives along with following up with an email to the buyer with the Delivery Confirmation number. PAYMENT MUST BE IN THE FORM OF A PURPLE USPS MONEY ORDER. You must be the first to post "I'll take it" along with following up by sending me an email to terdferguson13@gmail.com for confirmation.
Again, if you have any questions, please ask. I'll answer them right away as best as I can. This is also posted on akforum. Thanks for looking and thanks for this great forum.
***EDITED TO ADD***
I forgot to add that I will consider a Glock G19 Homeland Defender Edition as partial trade. It's for the wife and she doesn't want a regular G19, so sorry, please don't ask. She's set on what she wants. Thanks again for looking and thanks again for this great forum.
***EDITED TO ADD***
I may open up the trades I'll consider to include a Glock G30 or a nice 1911 plus cash.
***EDITED TO ADD***
I forgot to add also included is a 4 cell Bulgarian magazine pouch with oil bottle and 5.45 cleaning kit.
***TRADE IS DONE***
A trade deal is done with 505stevec. I have received my items and he has received his. Both of us are satisfied with this transaction and good feedback will be left on both sides. Please lock this now. Thanks to all who sent a trade offer.