DO NOT DELETE PRICES WHEN SOLD!-Edit back in the prices-Read the EE rules-Warned-Dog1
I have the following knives for sale; I will take Paypal (gift or add 3.5 %) or USPS money order. All the knives include shipping. I am NOT looking for trades; I can take better pictures if need be on any of the knives-please just ask.
The prices are for CONUS shipping only; I am not shipping overseas
Strider SnG Tanto with black Lego block style scale, with BOS heat stamp just came back from the spa and factory resharpened, tiger stripes are solid and the blade is centered, there are light scuffs on the clip, but don't show up well (nothing deep) SOLD
Strider RCC Special Edition, this custom blade was done for True North Knives cut as a tanto and a swedge. It was carried, but never cut anything. It comes with a small black zippered pouch. SOLD
Spyderco Military Krein regrind, this is one of his last custom regrinds-I just got it back last month. It was previously carried, but never cut or carried anything since it's regrind. S30V blade WITHDRAWN
Emerson CQC-7V Prestige (waved), the blade is mint with light carry wear on the clip, I am the second owner, but rest assured the knife is like new other than the clip wear.
SOLD
SOT modified Buck Strider Tarani's, the black is a 882 Police and the tan is a 889, the tan has a wicked sharp Tirsula grind and the black is dagger tanto reprofiled with a swedge grind. Both are early SOT works. I will only sell as a pair (non-negotiable) SOLD
Two Buck-Strider-Tarani's the top one is a 882 BKX with ATS-34 BOS heat treatment stamp. The bottom is a 887 SBT Police this one DOES NOT HAVE THE BOS STAMP.
Both are NEW IN BOX, with original Buck boxes and warranty cards. $125 for the 882 and $100 for the 887; Both for $200 now
EACH $70 or $130 for both shipped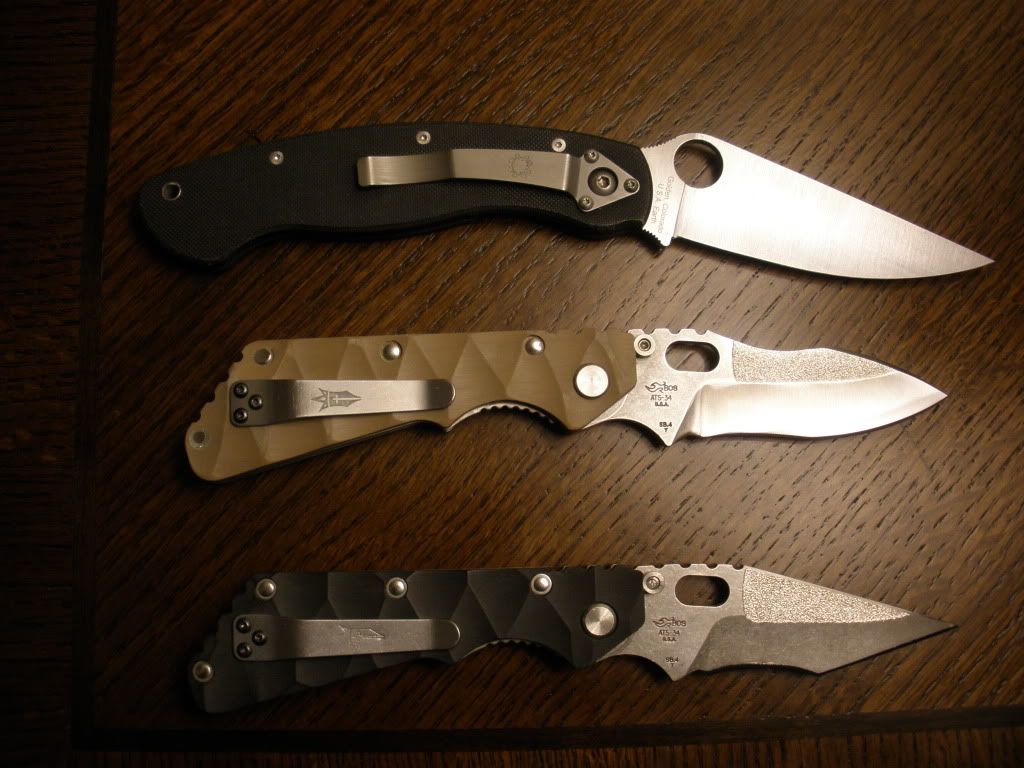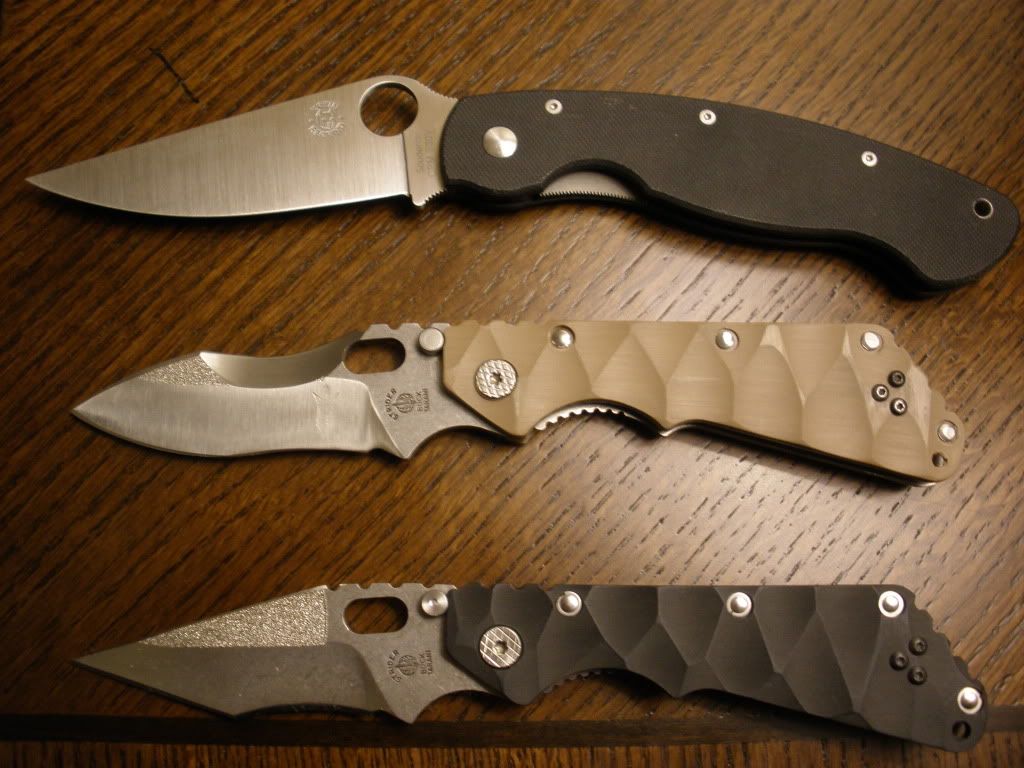 NO TRADES NOT SHIPPING OVERSEAS