Ok, sorry those that know me(if there are any here LOL) know im not a guy thats into the latest greats hsld stuff,just me,, nothing against it , just has no place in my set up right now.
Ok, reason im asking is that ive got a lil project im working on. I know that alot you guys have these setup for combat use,police work or general TO GO set ups with small to large BOB's.
For those with line 2 set ups( lbe's,vest,carriers ect ect) Do you carry any rain gear or shelter's?
For those that DO or want to what would be a good set up,
I know with the vest/carrier/LBE set ups your space is limited to any pouches ect. What if you could have a small shelter that would weigh under 1lb with lines,stakes, ect be able to setup in 4-6 diff ways in minutes? Would you use it.
id like to know what some of you guys that would like a set up like that would want it to be, colors, size,weights,, ect.
right now,,my 1st run,, test /R+D one will fit in this if packed correctly.
maxpedition
tho a slightly larger one would prolly work better, as of now i store it in a basic 4x6 stuff sack.
here is a pic of one way that it can be set up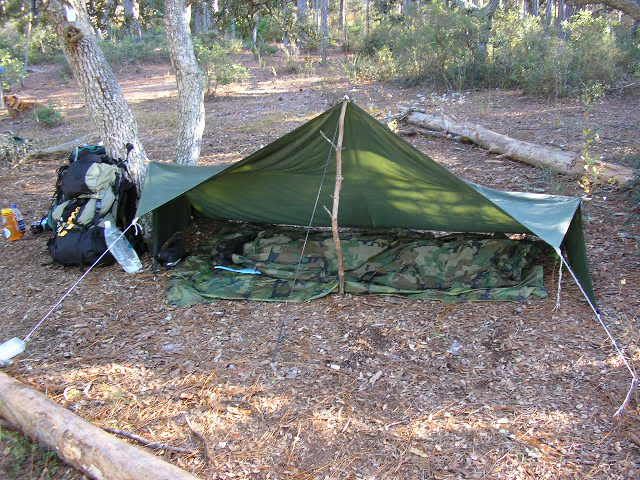 can be that,basic lean to, small A frame set up(with out any poles if need be)
for mods not tryin to sell this thing just trying to get some input,,ideas of what folks want outta a setup, before i start making them for guys sides my self and a few other in my AO.
.
thanks for any help guys or input.