---
Originally Posted By peasant:
Personally, I don't worry about parts being "correct" - only if the rifle WORKS. Offhand all I can say is the serial should be under about 1 million if the rifle was made in 1942. The Jouster site has info on dates of production. My 1.8 million SA was made Aug 1943 I believe. Also, the barrel will have a month and year date.
---
This is a 1943 Springfield that I built from parts. There are no matchiing numbers,
but this thing is a blaster!
It gobbles up Korean surplus like it's going out of style.
I ordered a barrelled receiver from the now defunct FAC for $169, bought a parts kit
for a hundred bucks out of the local paper and viola'!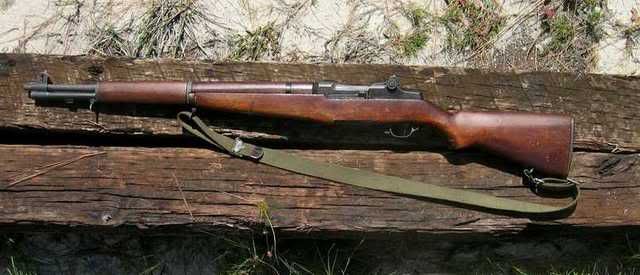 ETA $600 is not a bad price for a decent Garand of any brand. I paid that much
for my pristine International Harvester, which is a very pretty gun but doesn't
cycle like it's supposed to.