Nice.I'd be in for one.
There was a patch done over at LF of the Jerusalem Cross with the legend
In Hoc Signo Vinces
(In this sign you shall conquer) embossed on it.
Ref: Jerusalem Cross:
ETA - found it. All credit to rooks @ LF for the work.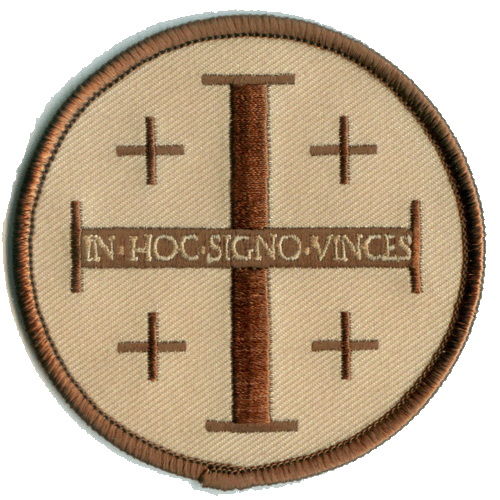 Sadly I missed out on the first batch and the 2nd never made it to production.