I finally got around to shooting my 1941 K31 (Aim Surplus $59 special) at Teneroc. I was fairly surprised by my results as it was the first time using my St. Marie clamp-on with a fairly decent scope. Anyway, here's some scans of one target (its a 5-in-1 target so these were all shot consecutively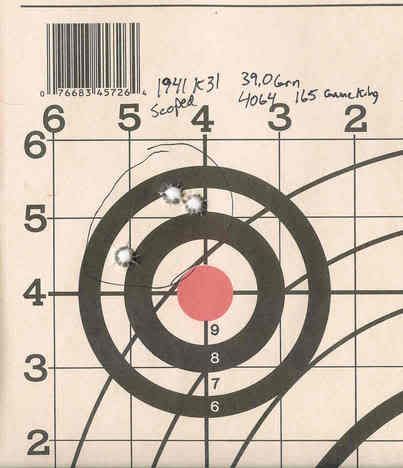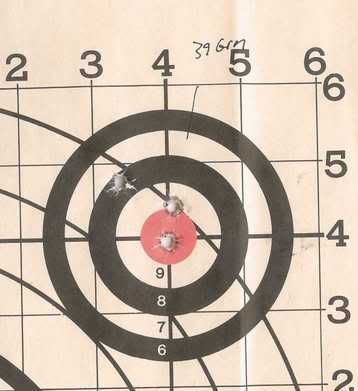 1.145" center to center
1.000" center to center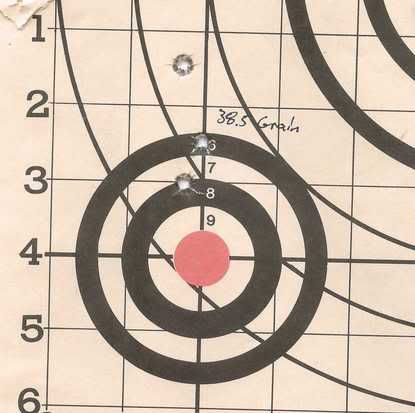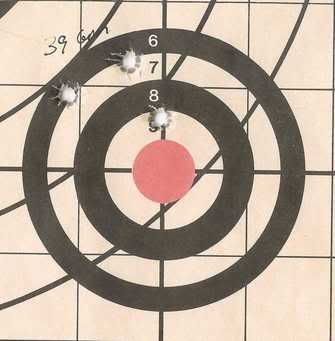 1.115" center to center
1.500" center to center
These were all shot at 100 yards with the following specs.
165 Grain Sierra Gameking HPBT
Winchester .284 brass
Winchester LR primers (blue box)
IMR 4064 powder
All rounds individually weighed, measured
Hot barrel, I shot all these groups in approximately 10 minutes.
YMMV, but I'll stick with the swisses.....
Steve L.
Forgot to add that this was my first time reloading for rifle cartridges.