I love this little rifle, but hate the short sight radius.
So after much research about scope mounts and not finding anything I liked, I found
this.
The Special Interest Arms mount is exactly what I was looking for.
I got the mount in the mail Monday and "set" it together for some pictures before I send it to the 'smith to be drilled and tapped.
Rifle: Ishapore 2A1 Gibbs Carbine 7.62 X 51
Mount: SIA Enfield No 1/2A
Scope: For now, Weaver K2.5
I haven't decided if I will leave it like this or do a few more mods to make it lighter and leaner. I like this look though.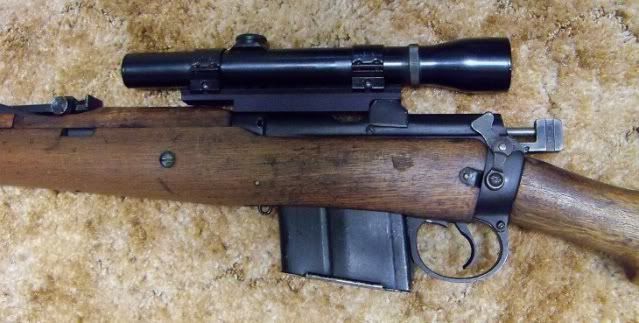 Range report at a later date.
MJ