i asked this before but i can't find the post, i have an SPC and i would like to run the side plates with the soft armor, the ones found on the MTV in my SPC with out having to use those strap on things that the SPC comes with. i tried using an MTV cummerbund but didn't work and was not comfortable. i looked into the PIG stuff but i don't think it will work, thought about the elastic carrier from the PIG and run that on the inside of standard SPC but movement while running with it on might make it flap around too much. what does eagle use in there civilian plate carrier they sell?
what i'm thinking.....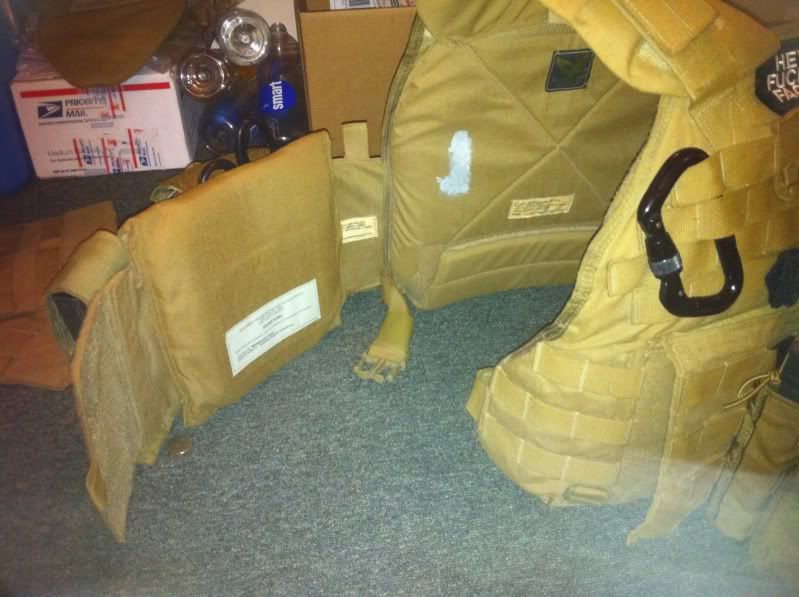 i put it on and just stuffed them in on my sides, nothing's holding them other than it being tight against my ribs. maybe just put Velcro on the inside of the cummerbund maybe?
(kit's not set up yet, just kinda threw some stuff on there to try out a few different set ups)