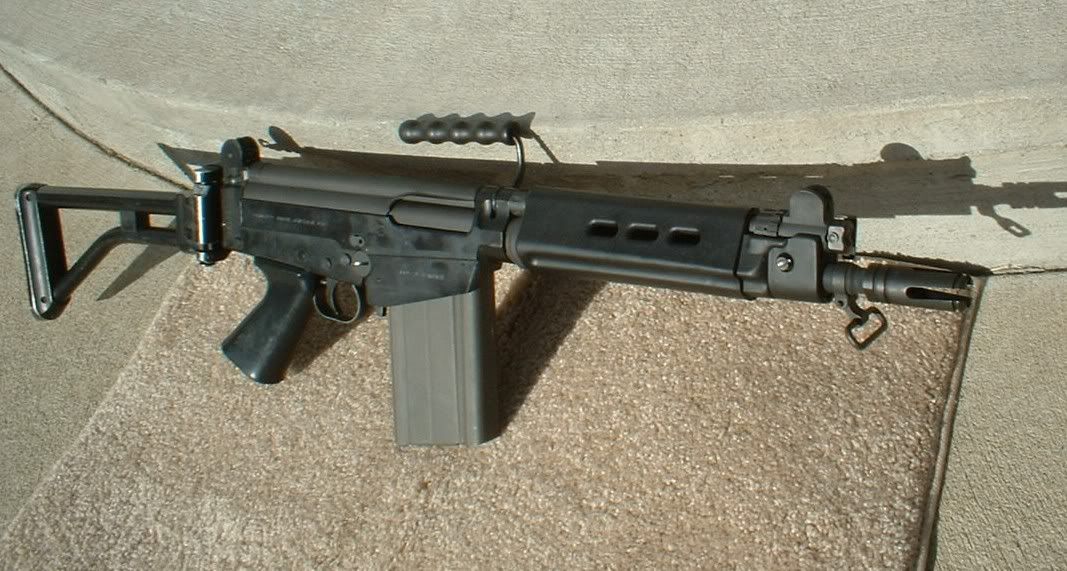 As some of you remember, I recently got my Form I back from ATF. This is a Springfield SAR-48 that now sports a DSA 11" front end and old school Vortex flash hider.
I ran some South African and FNM ammo through this little blaster today and got a chance to run ten rounds of each over my chronograph. Muzzle velocity with M80-type ball is right at 2350 fps.
I'm actually surprised with the accuracy of this little rifle. With open sights from the bench I can get 2-3" groups (three rounds) at 100 yards. I thought with the reduced sight radius accuracy would be pretty horrible.
Well, I need to run a patch through the barrel. See you all later.