Excuse the pics but I'm not stick or mm. Later I'll probably add to this post or put up a new post.
I got mine in multicam. They come in different colors. It takes up to 3 columns of pals/molle and 3 rows high. It has velcro on the lid and the multicam version is matched. It has a red velcro one wrap on the pull handle to mark as IFAK so it is removable if you want. It also comes with a med PVC patch. The velcro is quality shit. There is pals channel on the back in the center so you can tuck some shears in there.
The flap is held shut with the zippers. It also has hook and loop on the flap and lid to hold it shut but allows you to pull the handle open it.
Here is the Fatboy attached to the PC. I run it on the cummerbund. I can access the TQ and the contents with either hand.
Here is a pic of the side so you can see the pals/molle webbing I mentioned.
The TQ can be mounted on either side no problem.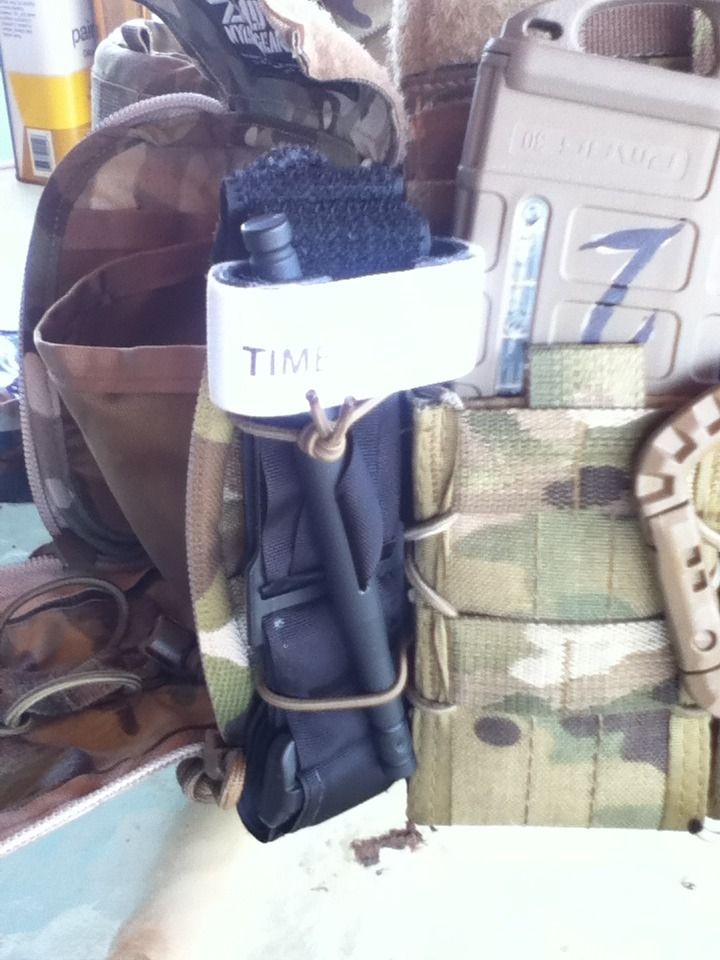 On the other side I have a rescue hook. This can be used for about anything when needed.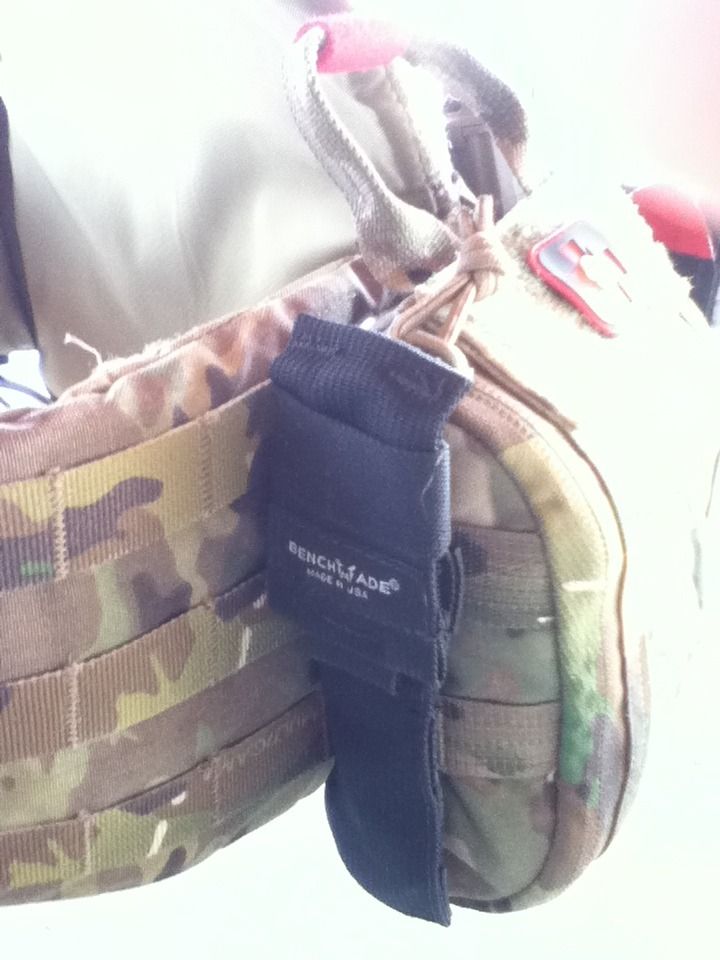 To access the contents just pull the handle and bamm. It uses shock cord on a ladder like system so you can configure it to your preference. It is adjusted by a cord lock. There are pockets in the wings or flaps on each side. There is also another main rear pocket.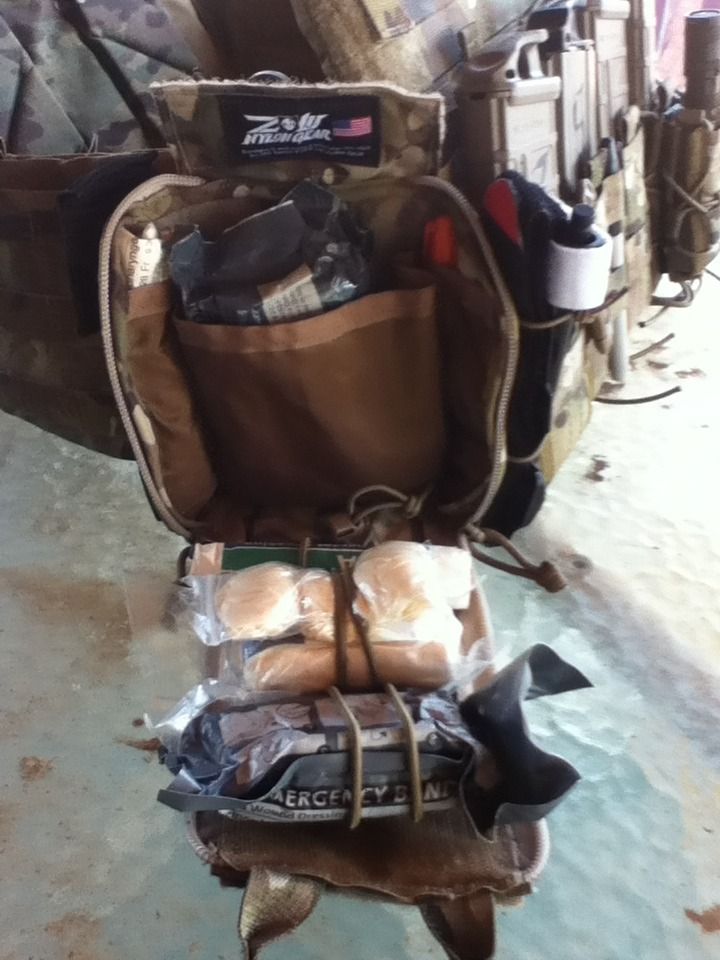 Here are the contents spilled out. I have a IZZY, 2 pairs of gloves in baggie. compressed H&H bandage. some 4x8 bandages/kerlix to supplement the other bandages on the main flap. I have a NPA in the side flap and a orange marker in the other. I have another IZZY and a small roll of medical tape in the rear main pocket. I may add a chest seal or 2 later.
Don't forget the TQ, shears, and rescue hook.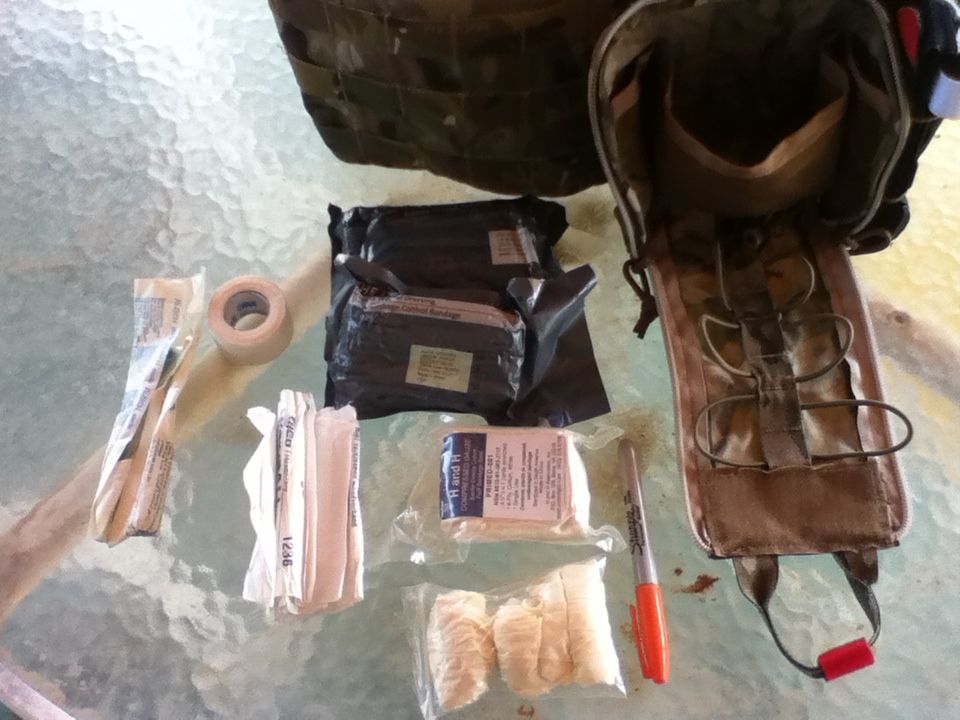 Overall the pouch is quality made. The only one thing I have a problem with is trying to get it adjusted right and have a outside look like a lemon face or sucked in neden.
It is just when getting it adjusted and the cord is a little short. If the cord was a longer by 2-3" it would be better.
I need to get some of those molle stix to try out. SKD doesn't carry them.
I'll probably get the Tallboy when I get a new chestrig because I sold my old rig. If I do I'll probably go over it.
It is good to carry one but let us hope you never have to use it.