---
Originally Posted By bp_968:
I'd like to setup a MK12 Mod1 SPR type rifle and use it in daytime and night. Is there anyway to adapt a PVS14/MUM to a setup like this? Obviously I wouldn't expect it to perform as well as a dedicated night setup, but 200-300yards worth of engagement range would be very very handy at night.
---
Hi, keep in mind any time you use a day system in front of a NVD, you wil lose approx. 40% of the light while viewing through the NVD. The cheapest alternative is to use a universal type adapter as the one depicted below.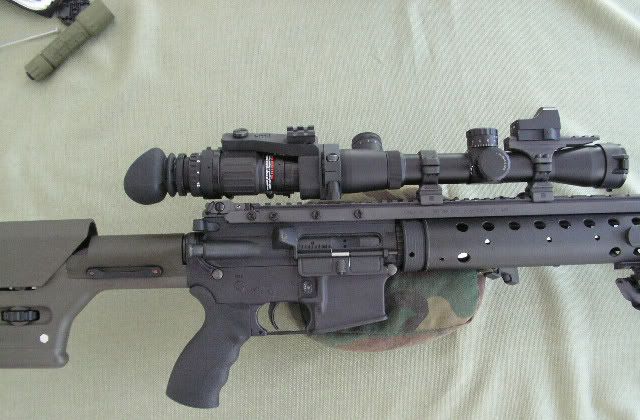 You will also notice you will have to move your day scope a bit forward to achieve the correct cheek weld and eye relief.
Below are some shots on what to expect at 3x, 6x and 9x. These shots were taken with a Leupy 3.5-10LR. Range around 75 yards wih the set up depicted above. The last pic (9x) was taken using "Da torch" IR illuminator.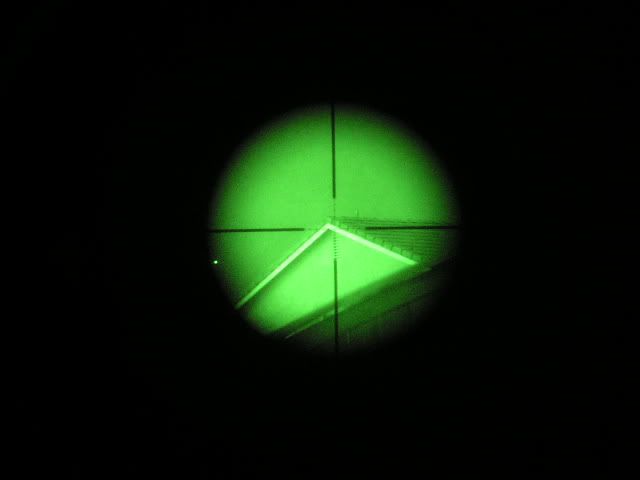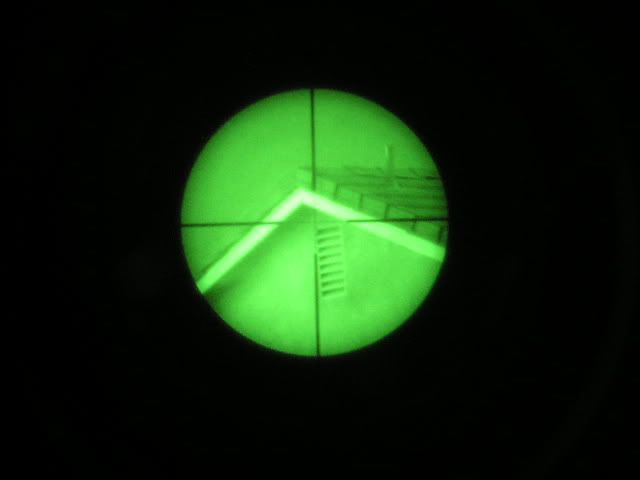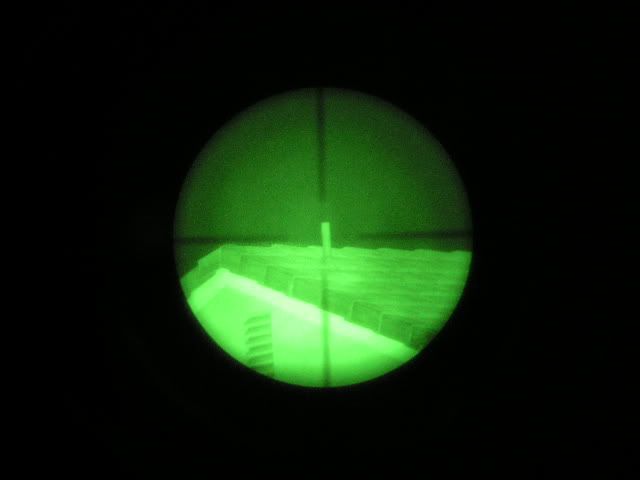 Your last option is to use a Universal Night Sight. (UNS)
www.omnitechpartners.com/osti/CutSheets/default.asp
These units go in the front of the day optic with virtually no loss of light nor focus. Price for this item around 8K! Hope this helps.
Vic