A few years ago I picked up a Fleming sear in a HK 91 and it was actually one of the easiest shooting full auto 7.62mm battle rifles I've fired, but due to the lack of a decent range I sold it off moved on to host guns that I could actually use. Several months ago I was transferred to an area that's much friendlier to MG's and the draw of a F/A 7.62 led me to start looking at PTR's to scratch that itch.
At first I was going to pick up a GI, but I still had a HK light bipod in my parts box so I was hoping for a wide handguard. Then while surfing thorough Atlantic Firearms site I saw the PTR 91A3 with a welded rail for my Aimpoint and wide handguards and I decided that was just what I needed. A few days later it arrived at my dealer and I managed to get out to the range today and see what it could do.
It came well packed in a hard sided case with a 20 rd magazine and an owners manual. The finish was evenly applied and looks very nice. Upon disassembly, I was pleasantly surprised to find that the pins were easy to remove and the carrier traveled smoothly within the receiver. I swapped the semi carrier out with a full auto PTR carrier from HKParts, lightly oiled her up and headed to the range along with a .22 G3 conversion and a variety of 7.62mm ammo.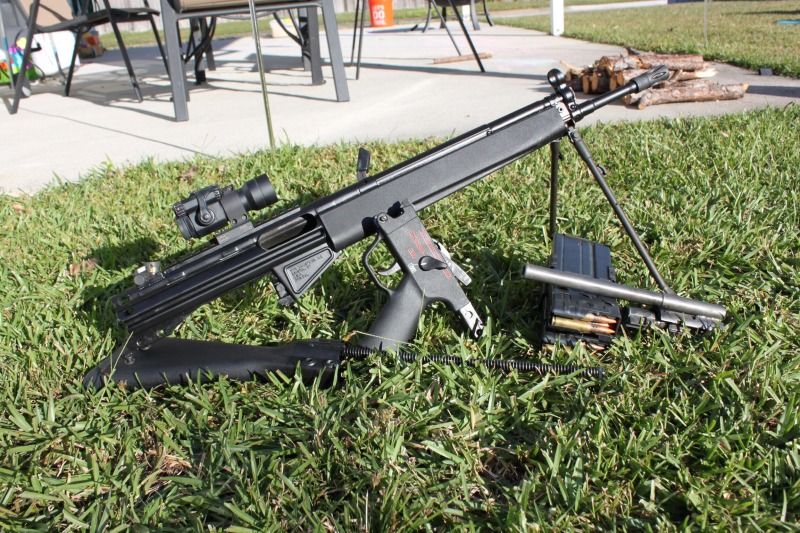 The range I use only allows F/A on the 25 yard range so I wasn't able to see what it can do at 100 yards, but I managed to get 5 rounds of LC FMJ into the X ring of a 1000 inch bullseye so I don't think accuracy will be a problem. Once I confirmed my Aimpoint was on target I couldn't wait any more and I proceeded to run another 50 RDS of LC and 20 RDS of Herters steel case in bursts without any failures.
I then tried out the .22 conversion and it's probably the best .22 conversion I've tried. 100 rounds of CCI blazer went down range without a hitch and another 140 rounds of some old ratty looking Federal bulk pack I found in an old range bag shortly after moving. Hopefully the availability of 22 ammo will improve soon as my kids will probably burn up my stash in short order.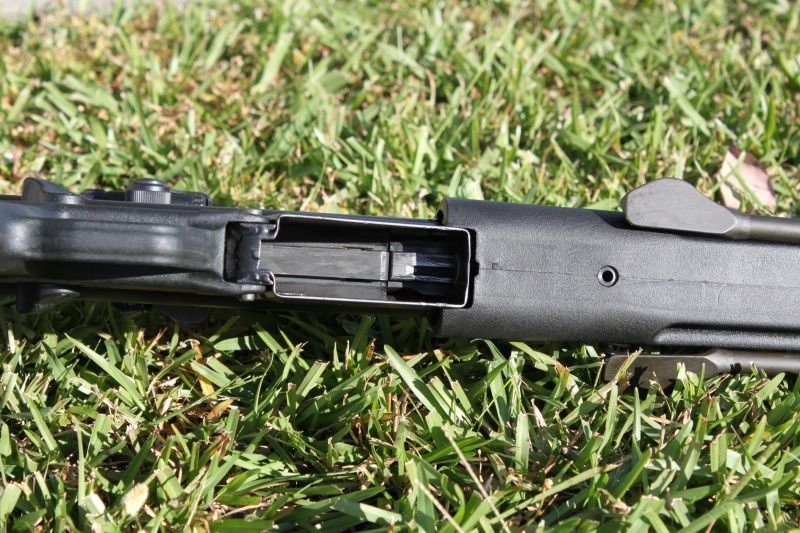 If you are in the market for a HK clone I would definitely recommend talking a close look at what PTR has to offer. Their guns are well finished and reliable in addition to being some of the lowest priced 7.62mm battle rifles on the market. Add in the low price of high quality military surplus magazines and the PTR is a hell of a deal. Ordering from Atlantic is quick and easy, and I have had nothing but good experiences dealing with them over a few guns in the past couple years.